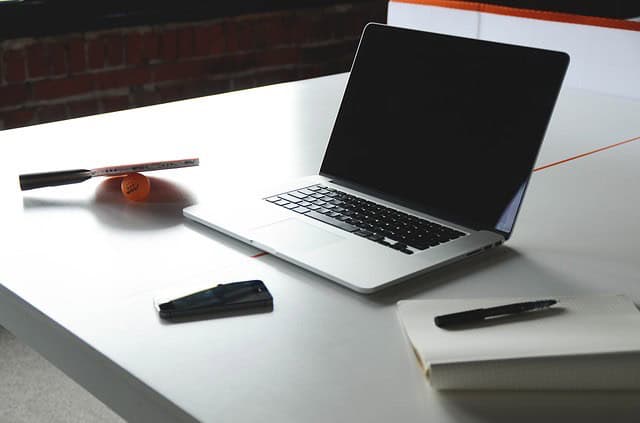 Google maps have done us all a favor; who needs to remember addresses nowadays? Exactly like this, websites need XML, because they are site maps. XML is short for Extensible Markup Language. These site maps are very straightforward, and they are not well understood by marketers. According to
practicalecommerce.com
, HTML and XML are similar, but XML is mainly used for making information on a website, readable for the machine.
XML has many benefits for you, but make no mistake about the following two things:
• They don't guarantee that your website will be indexed; they just recommended those URLs, that you want the search engines to send their crawlers so that they can be indexed.
• They don't send the message of authority; the URLs that you list do not have any link authority, which the HTML links on your website, usually have.
Identifying The Need
According to
neilpatel.com
, there are four main reasons as to why your website would need a sitemap:
1. Your website has a complicated structure, and you have included many internal links in it
2. The website is a brand new one, and has a few external links in its posts.
3. Your website is constantly updated and contain archived content.
4. Your website has pages that are used for the purpose of an e-commerce transaction, called dynamic pages.
Benefits Of An XML Sitemap
If you are wondering that it is one of those SEO things that don't need your attention, because you have already included so many things in it, then you should read the benefits of including an XML map on your website and then reconsider your approach towards it.
• According to
oncrawl.com
, a sitemap makes a list of all the URLs of your website, and this includes pages that the search engine would not have found, otherwise.
• It shows search engines which webpages are given page priority, so it sends crawlers to those pages; you can even add a tag to the XML sitemap, telling the search engines which pages are important for your websites and bots will concentrate on those first.
• You should give out temporal information, like including optional tags, that will pass data to search engines and will make it much easier for them to crawl the website. For example, telling when your page was last modified, or how often you update or change a page.
• A sitemap gives you the chance to have access to the activity of a Googlebot, so you are getting information as well.
• It helps those websites overcome their weaknesses, who don't have a proper internal linking system.
• Helps Google crawl effectively to your website, so that it can be indexed.
Three Step Process
According to
searchenginejournal.com
, there are three steps you have to follow, in order to make XML sitemap, part of your website:
1. Create The Map
2. Add The Map To Your Website
3. Submit The Map To Google
Screaming Frog
There are different tools that you can use, in order to create an XML sitemap. The first tool that you can use is created by Screaming Frog. The size, CMS and the age of the website doesn't matter, this tool will help you through and through. If you are worried about the cost of this tool, then know that crawling up to 500 pages is free, after that you have to get the license of the tool, which will give you added features.
Google Protocol
If you want to make the sitemap yourself, then consider below the things that you will need, and the checklist you should cross off items from. According to
moz.com
, in order to make your own sitemap:
• You should have an opening tag at the beginning and a closing tag at the end.
• You should mention the namespace, within the tag you have typed.
• You should create an entry for every URL, which could be a parent of the XML tag.
• Under every parent tag, there should be a child entry as well.
• You need UTF-8 encoding for the sitemap.
After you are done with the above steps, you can send your map to Google Webmaster and get your map verified, after which you can upload it on your web server.
A Checklist
Just to be absolutely sure that you have included the things that need to be included, take a look at the checklist below:
• You have included hreflang tags.
• You have
and tags, as mentioned before.
• The sitemap is compressed (you can use gzip for this).
• The sitemap contains an index file.
• There are images, videos, and news in the sitemap, but you should only use this if it increases your Key Performance Indicators.
• In the robots.txt, you should reference the URLs that are in the index section of the sitemap.
• When you are done with the sitemap, then submit it not only to Google Search Console, but also to Bing Webmaster Tools.
• You should include relevant SEO pages in the sitemap.
• If there are any sitemap errors or warnings, then fix them.


Yoast SEO Plugin

If you have the Yoast SEO plugin, according to yoast.com, then you can create your XML sitemap. The best thing about having this plugin is that you can create a sitemap, in the free version and in the premium version too. When you click on the SEO option in the Yoast plugin, the plugin automatically makes a sitemap. The plugin also gives you the chance to choose what you want in your sitemap, like showing posts, date in snippets and meta box.

If you want to know how to create an XML sitemap, with visuals, then you should watch this video:



This video is comprehensive, and apart from the points that are discussed earlier in the article, it will tell you about HTML and CSS, which is additional information that you can benefit from.