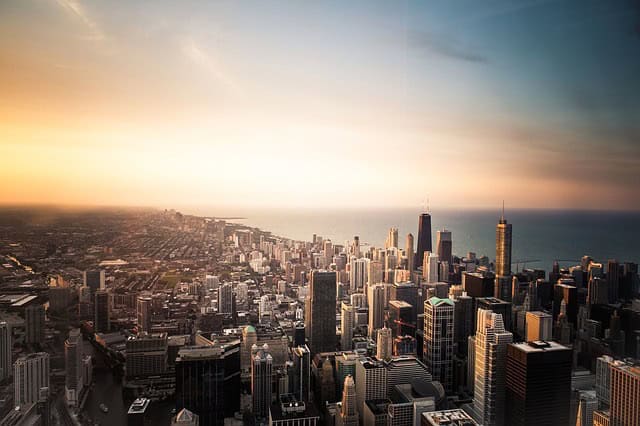 We know Trump as a politician but there is another aspect of Trump's life which is little less known. Trump's father was into real estate business and coming from a real estate business background, he learnt business in real estate from the surroundings and when he entered into the business, he acted like an expert. He bought and renovated several different types of buildings and took his business to a very high level. His experience and intelligence in the industry made him to co-author books like 'The Art of the Deal'.
He was a man of deals. He made very difficult deals possible in many case and knew how to use the property to earn in multiplications from it.
In this article, let's see what characteristics Trump had and what we can learn from him to become a successful house flipper. Before jumping to that, one of the deals is worth mentioning when he decided to buy a non performing building and contacted its owner. He decided to buy it in a good price which made the owner very happy. He knew exactly what should be the price of the building. He did not have the money to buy it so he called the investor and made the deal. Then he negotiated with the city and got 40-year tax abatement. This was historical and without this the glass fronted Grant Hyatt hotel would not have been even possible. He negotiated with the contractors and hired the best people for all the positions and then the dream of the hotel took seven years to come true. You can see how clear the vision was, and how exactly he knew about what is was going to do. He never let his dream go.
Now let's see what characteristics Trump is known for and how those can be helpful for the people in real estate business.
He Is The Expert Of His Subject
If you know and understand more the industry behaviors then the person you are doing the business with, it is going to be fruitful for you. Proper market research has to be done before picking any property. There should be an exact idea of the purpose for what the building is being taken and also the understanding of how much will be spent in all the required expenses. Trump knew more about the market than the people with whom he was making the deal. He knew exactly what price he should offer to the owners so that the deal gets finalized in his favor.
Huge Network Resources
Network plays an important part in any kind of business. If you have more useful people in your network, easier the things would become. You need to know and should be in good terms with the giant owners in the market. You have to also be in good contact with the investors and the mediators who can get you the buyers. His network was huge and he knew what he can get from where.
He Never Compromised
He never compromised on the tax break and always stuck to the original agreement regarding the tax break. He never let the city dominate him in this matter and kept himself always ready for the struggle with the winning attitude. In this business, you have to be really strong and know where you can make the rules even compromise for you. This needs a positive and strong approach to make things possible. Trump's deals and ways of business are considered to be historic.
He Had Powerful People With Him
It's really important and useful if you have someone power to back you up and guide always. This enhances the strength and the confidence. Hence it's very important if one keeps contact with the really powerful and useful people who can help in any difficult situation. This way the business runs very smooth and any hurdles are taken care of by the people we have to support us. He had a very powerful people with in his network. The lawyer was very strong and feared to support him. Real estate demands huge amount of money and big risk hence having a strong lawyer was a plus point for Trump.
Art Of Negotiation
Negotiation capacity plays an essential part in success in real estate. It needs market knowledge, then a lot of confidence and courage. Trump was an expert negotiator. He used to negotiate with everyone involved like in the hotel Grand Hyatt case; he negotiated with the owner, investor and the city as well. He also knew where not to stretch much. He gave a good price to the owner as he wanted to grab that building.
He Had His Plan Always Ready
Trump always had a plan. He knew what he was going to do with the building. He had the master plan ready without any money. He had the clarity and confidence in his plan and hence he impressed the investor to invest. This is how one needs to already have a plan ready to get the success.
He Chased Perfection
He got into construction and also earned perfection in the art of building. Same way as real estate has many aspects in it. It can be buying, renovating or constructing, you need to try to seek perfection in your first time activity so that in the next project you get those perfect results in less money.
He Always Believed In Hiring Best People
Trump did not compromise with the quality and hence he hired the best people for his projects. He knew what kind of people would be best for this work and never compromised with that. In real estate you should know whom to hire in your work the only you will get the good returns.
At the end this also is worth mentioning that Trump tried everything in real estate. From house flipping to investing, he tried himself in every trait and same way one should slowly with the improved assets try the better ways of earning.