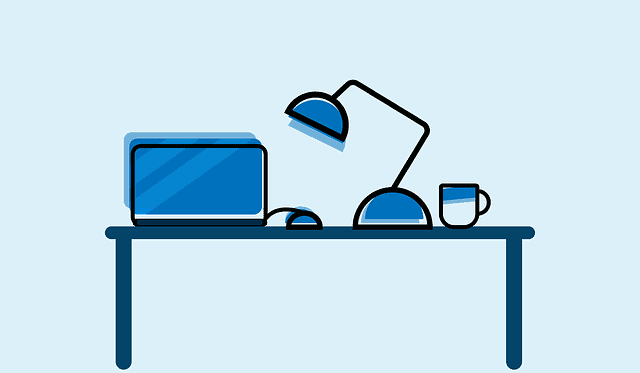 There are lots of online easy tasks but migrating a site is never one of them. It's a huge project that needs a big team to be involved such as stakeholders. If you have a business that largely relies on your website for income, marketing and inquiries you must consider employing a SEO team or consultant to handle the migration process. On
hostpapa.blog
you will definitely be vastly informed on website migration. Check out
billlentis.com/what-is-seo-word-press-category
.
Website migration has to be handled with proper supervision to avoid loss in revenue. You don't want to risks this process being handled with amateurs if you entirely depend on your site. However, even with the right resources and quality experts, checks and balances some things tend to backfire such as old content archiving and URL redirects, more details:
Beginner Information On Website Migration
For the beginners, you must first understand the sandbox effect. This is an unofficial timespan after a new site has been launched when search engines have a cautionary treatment on it. The search engine has to make sure that the site is candid not created by spammers. It's difficult to achieve ranking traction at the first stages of sandbox period.
More On Sandbox Period
It is understandable as to why there is a potential suspicion by Google whenever huge changes are made to domains. It can easily be a website takeover or an indication that business is changing its course. You must be patient during the sandbox period since it takes time for Google to re-index your site but you don't have to lose traffic as on
searchengineland.com
. This may lead to fluctuation of your rankings but relax since everything is being sorted out.
When this condition settles down, the site will get back to a good stable state. Don't over-engineer the link building during this period to avoid aggravating the issue. Depending on the changes that you want done on your website, learn that fewer alterations made ensure that the sandbox period is more stable. The more the changes, the more unstable the period will become.
Google Re-indexing
Use the search console to make an easy transition for the search engines. This is done by submitting your website over to Google to be re-indexed. You must ensure that all the things are tagged up correctly; your healthy migration plan shouldn't leave any room for any kind of SEO blunders.
During the process of migration, many websites take a hit on rankings. Some of these sites recover easily but some re-appear in slightly varying positions. There is a very high chance of you losing your level of trust when you migrate the site to a new domain. Search engines easily process new and original web design containing fresh content so avoid redirecting old domain to new during transfer. Website migration types check
relevance.digital
.
Web Migration-What To Do After
After your new website has been launched, you have to be realistic about the ranking for the first few weeks or months. It will take time but don't give up, use rank tracking tools to keep tabs on the rankings and also have a look
bloggingx.com
. Check these tools frequently to monitor your website ranking progress.
Most people and even companies often get tempted to get rid of all the old blog posts- take your time before making this move. If your older blog was full of niche-relevant material which attracted huge traffic don't axe all the posts.
Don't Get Rid Of Old Posts-Archiving
There are lots of things to take into consideration even when designing a website as explained on
hostpapa.blog
. Don't just consider how you feel about the posts even you wrote them many years back. They might be irrelevant to you but they offer your brand an incredible backstory and context. In fact, some users may even be more appealed and convinced by your earlier posts as they are looking for more information.
Safeguard everything that gets traffic to your website. Some blogs rank well for casual keywords which don't have any commercial value but achieve good traffic. Visitors might still hang around to see the new information you have to provide after being impressed with the older details.
For the website migration process, you must carefully sort out the URL redirects. In fact, this is one of your biggest tasks during this process. All the redirects have to be carried out in a more logical manner. This is to ensure the users and search engines make full sense of it. The less disruptive option is always the best.
During the process of migration, try reviewing your URL structure. Consider all the options and ways of making it more efficient and make a SEO silo structure which is elaborated
oncrawl.com
. Adding minor details such as breadcrumbs could help and ensure ecommerce stores take full advantage of migration.
Metadata In Web Migration
Something has to tell other applications and search engines about your site and material posted in it- this is metadata. All the title tags have to be appealing, creative and well-reviewed. In most cases, they are re-written to be catchy. Have you thought about the Meta descriptions? Have them as unique as possible for every page, user-friendly and focused
Raking Your Website After Migration
The structured data has to be implemented during the migration process. The implementation of these code tweaks and changes take a short period of time. This process is a difference maker when it comes to ranking of your website, look for more on
Serpify
.
During migration, always focus on the user when thinking about web design. People have to know how to use your website. With all the online distractions, people don't have time to visit blogs which they find boring and unattractive. This can easily affect your rankings so go for the best web design.
Conclusion
Always make sure that you have hired a qualified team for website migration. This will ensure that your SEO rankings and equity are well protected.