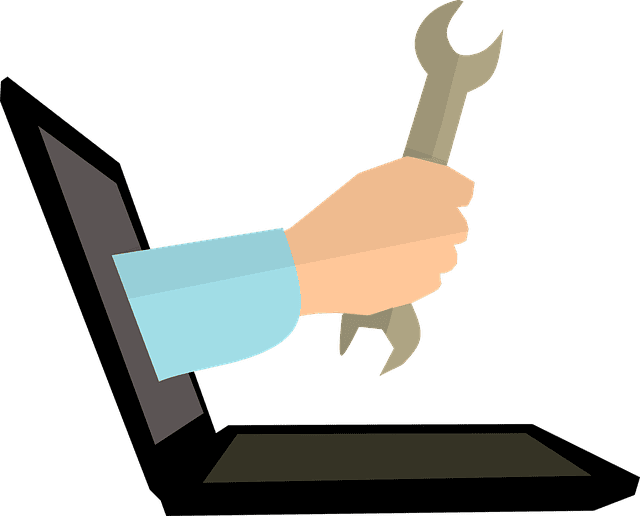 Examples
According to
wpbeginner.com
, there are different plugins that can help you improve the SEO element of your website:
• Yoast
• SEMrush
• Google Keyword Planner
• Keyword Tool
• Open Site Explorer
• Outreach Plus
• Broken Link Checker
• Rel NoFollow Checkbox
• SEOquake
A Powerhouse SEO Site
According to
neilpatel.com
, there are different steps that you have to take, to make sure that your WordPress blog or site is friendly for every search engine out there, and not just Google. If you have not figured out yet, what steps you have taken, then you can should read this article further to find out what improvements you can make.
Yoast SEO
Yoast SEO is the best option out there as an SEO plugin in WordPress. It is the most popular one as well. In this plugin, there are different features. You can enter the keyword that your post to rank in the search engine results and the plugin will check if the keyword is being used often, but not too frequently and it is used in the relevant spots.
If people buy Yoast premium, then the plugin will check whether the text that has been posted, has variations of a particular word or phrase. It also offers XML sitemaps functionality, which is important when it comes to SEO. When you are analyzing a page, Yoast makes sure that you are on the proper track in assessing the page, and know what you are doing.
Yoast will scan your page and see whether there are images, if the images have alt tag which match the primary keyword or not.It further checks what is the length of your content, and sees the meta description to check if it is according to standards or not.
All In One SEO Pack
Some people might not want to use Yoast SEO, and they can always go for All in One SEO Pack. According to
semperplugins.com
, this WordPress plugin was released in 2007 and it has been helping webmasters since then to handle different challenges in terms of SEO.
If you don't have any experience in using this plugin, then you don't have to worry. All you need is to input data in the correct fields, and you will be able to use this plugin. It will provide you will different benefits like getting you Google Analytics support, automatic optimization of titles, an XML sitemap, and the option to override settings if you want.
Google XML Sitemaps
If you create an XML sitemap, then it will make it easier for search engines to find your content and make it appear in the search results engine. The XML sitemap generator for WordPress is a plugin, that can help you in this aspect. You can develop a sitemap easily with this plugin, and you won't have to worry about anything more, because this plugin does the rest for you.
According to
a2hosting.com
, there are many basic options in this plugin and you have to concentrate on the most important ones. However, if you don't understand the settings, then it is recommended that you stick with the ones that are in default.
If you want to submit your XML sitemap to Google, you can always do that through Google Search Console. It is a very easy to understand plugin and you can't really ask for a more friendly plugin!
Broken Link Checker
When you are constantly creating content, then it can become difficult to manage your blog. Here, the broken link checker can help you to a great extent. According to
brokenlinkcheck.com
, it will check both your websites and blog, to see if there are any dead links.
It also has the ability to scan unlimited number of web pages and it can also validate the internal URLs, and the external URLs. Further, to make things simpler for you, it shows the main location of the dead links or the problematic links and then report error codes for those URLs, that have gone bad. The best part is that it can run on Mac OSX and even Linux.
Google Analytics
The Google Analytics plugin is by MonsterInsights and it is a popular choice among users. The features of this plugin, are something that can be very useful for you. According to
monsterinsights.com
, you can use universal tracking code, create outbound link tracking and internal link tracking and access demographics, as well as interest reports.
Google Analytics allows you to review the Analytics data that you obtain from your WordPress dashboard. The benefit here is that you don't have to move between your page and Google Analytics and can find everything in one place.
When you are done with general settings, then all you have to do, is collect data from your WordPress dashboard. If you don't want the plugin, then visit the website and you will be able to review data; however, this is an option which will take a lot of time.
WPtouch Mobile Plugin
There is no doubt about how the use of mobile phones has increased and people like to access things on their phones, more than they want to do on the desktop. This is why making your WordPress website, friendly for mobile phones is a smart choice.
You need to know whether your WordPress website is mobile friendly or not, and for this, you should use WPtouch Mobile Plugin, as it allows you to add an elegant mobile theme, and that too, automatically.
These plugins can make things easier for you, if you use them properly. Thus, to learn more about them, you should watch this video, below. The reason why this video is good, is because it gives an overview about Yoast plugin, which is widely used.