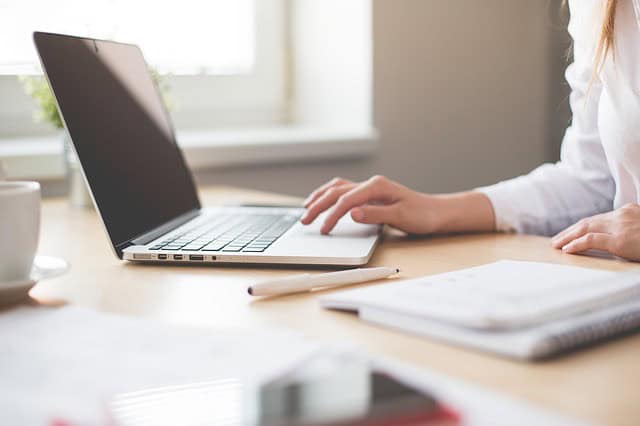 Within the time span of two decades, we've seen incredible changes in our surroundings, especially one certain advancement that we've all been amazed with and have grown accustomed to: Google. Can you imagine your life, today, without it? It's a bleak thought, I'll admit, but no worries. With the recent trend, Google's not going anywhere! Instead, it's been busy tweaking its special features, one that would be pretty useful for us when it comes to online marketing.
It was in the blessed year, 2017 that Google AMP (Accelerated Mobile Pages) came into existence. This with the recent upgrades in to the world as we know it would have a strong effect on SEO.
Let's have a look at exactly what these recent updates are and what's all the buzz about.
Search Engine Result Page (SERP) Features
If you're looking for a way to make your existing result more aesthetic, or one with a more bang, then SERP feature might just have hat you've been looking for. It represents results similar to that of news block, ratings of particular sites, extracts and Adwords; precisely all the inorganic results that might be present on the search engine are featured here. Plus it also has the side bonus of bolding out your Site's link, video, or tweet in your search engine results.
Rich Snippets
Recently, Google has come up with a way to encourage more clicks for you. With the idea of "Rich Snippets" you can now, work on to improve your rank on the search results by adding in aesthetic images. It also enables you to add a website URL at the same time. This well-formulated data markup, integrated to the web page could help you boost your rating for the better.
Just remember this one simple rule for making you Rich Snippets work on your web pages: "|" symbol should be included in your snippet.
Page Speed
Being strained in time restraints, we all know the value of time. With working out our careers to finding out a way to make ends meet, all of us try to put our time to what we consider to be its best use. Being stuck on an empty loading page, is definitely not the way, we would expect it to be used. Google knows this fact very well, and that is specifically why it considers speed to be its major component. Being a strong factor for SEO, a rate of about 3 seconds for loading a web page, at most, is suggested by Google.
As a plus, Google takes it on itself to provide you with an array of helpful tools that may be extremely handy in getting your website page to its max potential. Some of these "tools", include techniques to boost up your pages' speed with a personalized analysis or insight on your website's particular speed rate.
This enables you to save the time of your viewers and therefore gives you a better opportunity to attract and connect with them. If this were not the case, then we know what would have happened, because, generally speaking, no one likes to kill their time for something that won't end up being helpful for them in one way or the other.
Content Relevance
Recently, search engines have been ranking the content of your website in terms of the relative keywords and tagged themes. This, feat, is being achieved through a mechanical formulae referred to as "singular value decomposition". With, Latent Semantic Indexing (LSI), it highlights the relation of sequences between the "terms" and their respective "contents" through a composition of retrieving and indexing data.
LSI searches, scans and ensures that the content you are using is related to the terms attached. This way your website's content will be ranked on the basis of its relevance to the topic it has been contributing to and you can analyze your true potential and your current faults.
Voice Search in Google
With the recent advancements, Google is no longer the same Google it had been two decades back. Today, Google has made its usage more convenient and quick for its users through the introduction of Voice search. Now, there is no need for us to type in the words we are looking for, we can just as easily speak them out and let Google do its bidding. This ends the realm of writing everything out and therefore has made its Users accustomed to speaking out their requirements. Therefore, a smart SEO strategy would be to put this to your advantage and add in conversational words as well, so that your content is recognized when a user calls out for it.
Mobile Friendly Sites
With ease comes more ease. Have you ever heard of this phrase? Probably not, but I'm pretty sure you know where this is leading to. With android phones on the go, everything is being catered in a mobile-friendly version these days. This convenience has led to a spike in the demand of mobile sites and has turned this into a factor that actually lands you a rank on the search engine. On the contrary, your mobile sites often get indexed way before your desktop one. This is probably the reason why many businesses are looking forward to investing more on creating the perfect website. Some are paying extremely close attention to the overall design, image, content and vibes of the website. Web development technologies like the bootstrap are being used to make websites generally more user or portable-device friendly (such as mobiles or tablets), and responsive then they had been before.
It's crucial for the businesses in these modern times to stay up to date with the recent advancements and try to make the most of it. Use the above few pointers to set in your mind tract and put in the time and effort into your website, because those who try, they either learn a valuable lesson or earn a deserving reward. It's not a loss, either way.