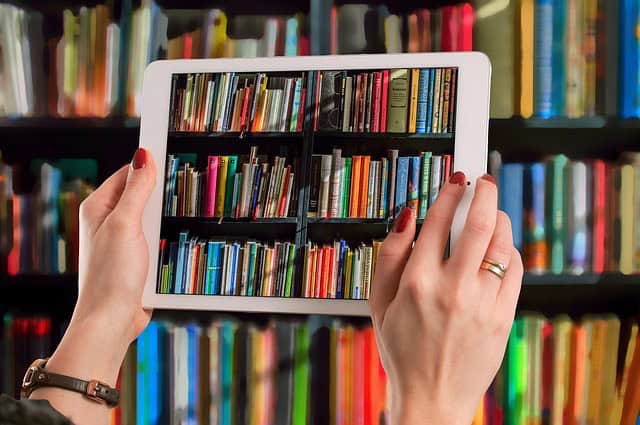 Introduction
Without images, will you ever be really interested in something? Images are often neglected, because people don't find the time to take pictures on their own, or modify pictures; however they are an integral part of search engine optimization. Images are not necessarily full pictures, but they also include a form button. The images that are used on websites, can be optimized through several different ways.
File Name
According to
venngage.com
, when you give an image a file name, it becomes its identification. For example, if the image of a baked pasta, then it can be named 'baked-pasta.jpg'. However, even though this practice is helpful, if overdone, it can prove to be harmful; you can't name the picture 'baked-pasta-is-so-delicious.jpg'. Use the minimum words when you are naming a file.
Alt Attribute
According to
yoast.com
, the main purpose of an Alt Attribute is for developers to assign a description to an image, within the code. This way, if the image is not loading, then the user will still know what the image is about. The best advice here is that you should never put keywords in your alt tags, but put useful information only. Consider the users who can't see and they have alt attribute that reads them aloud the description of the image; design it in a way, that it becomes understandable for all.
Title Attribute
Images, links, block elements are tags that come under Title Attribute and this includes a combination of HTML as well. They give out information in the form of pop-ups, which the user can see when they hover the cursor on the subject. For example, whenever you visit a website and you see the Contact Us button, you usually see a title attribute to that button that shows you how you can contact the company. It is usually in the form of 'contact-button.jpg'.
Links
According to
hostgator.com
, if you want to create navigational links in your website then you can use images and this will also optimize the internal linking structure. Images don't have text in them, and search engines can't reach them, unless and until they have an Alt, like a Title, that will tell them what the image is about.
The world is becoming increasingly visual, which is why image optimization is something that can't be ignored. There is no doubt that images make your websites very appealing, and even though you like them or not, you need to have an image on every page of your website. For example, if you are selling products and services online, then you would want your potential customers to visualize what hey are buying from you. There are some important tips that you need to know about, when you are conducting image optimization.
Stock Images
According to
searchenginejournal.com
, if you are filling your website with stock imagery, then you are basically giving it a very unoriginal touch, and it won't stand out because there are thousands of websites doing the same thing. There are websites that are filled with generic stock photos, like companies and consulting firms, that use the image of a man smiling; that's generic and doesn't hold much appeal. The tip here is that, you need to use high quality and unique images.
Your image should be original, because that would give the user a good experience. You can either take photos on your own, or hire a designer that can take photos in-house, using a good quality camera. If you really want customers to feel the uniqueness of your business, then don't give them the same pictures, as every consulting or corporate firm has on their website.
Don't Just Post Images
According to
pageonepower.com
, for the sake of optimizing, don't just post images, but make sure that they have a meaningful story behind them. Images need to have a bigger impact, like an emotional or a pleasant impact. If your content doesn't need any images, then don't post any, because that would seem like forced. You can also use screenshots as a form of image optimization; for example, if you are speaking about an interesting chat that you had with another person, then after their consent, you can post screenshots of the chat and that would be a meaningful image optimization.
Copyright Images
If you are not posting original images, then make sure that you don't use copyright images on your blog or website, or their rightful owner might make a claim and that would mean you would get a notice from DMCA Takedown and you will have to comply. If you are using someone else's image, then you should seek permission first or get a license to use it. Otherwise, shooting original images for your website is the best solution.
Photoshop
According to
cognitiveseo.com
, when you download images from websites like Shutterstock and DepositPhotos, you should use tools like Canva, to do more with them. You can make them unique by adding text to them, changing their personality and enhancing their appeal. You should give images that are not original, your personal touch, so you don't have to worry about Copyright and you can customize them, according to the nature of your business.
JPEG
When you are optimizing images, you will be working with JPEG, because they are the best option when it comes to quality images. JPEG images can be resized or compressed, you can change the color, shadows and patterns of such images and turn them into high-resolution images.
PNG
Have you seen the images that appear in the logo of brands? They are known as PNG, as even when they are small, the resolution of that small image is still of high quality. PNG-8 and PNG-24 are the two ways through which you can save PNG images. They provide you with a high quality display, however, the images in PNG-24 become large, and that can mess with the performance of a page.
Conclusion
The main things that you should learn from this article is that, images are important for your webpages, and they should be optimized. Make sure that the images you upload are of small size, so that the pages don't take long to load. If you want to know more about SEO in images, then you should watch this video: