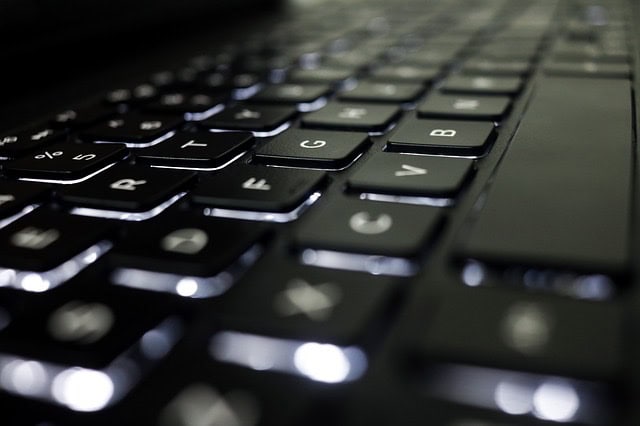 Introduction
Digital marketing is changing on a daily basis, and of the methods to promote your website content, is through Search Engine Optimization. Search Engine Optimization or SEO can be defined as the process through which the online visibility of websites is affected; it is an organic way of boosting the content of a website, so that it appears on the top of the search results.
IP Address
According to
7cloudcomputing.com
, SEO Hosting, in simpler words means improving the search engine optimization of a website, so that the searchability of the website increases and it generates sales and profits of a business. There is an IP address for every computer and they look like this:
45.67.124.86
These are four sets of numbers and each set is separated using a dot. The first set of numbers, in any IP address, is known as A class, the second set is known as B class, the third set is known as C class and the fourth set is known as, D class. The data center, where you can find the server, related other servers and websites are hosted as well, by C class of the IP address. Thus, the IPs might look similar, except class D, and this is something that search engines know. They can easily spot when related sites have a cross link to each other, and they are using the same IP address, that has the same class C. The search engines have an algorithm which filters out these links. This means that if your website has many links like these, then your website is most likely to face a penalty.
What Is SEO Hosting?
This is where SEO hosting comes from. According to
smartseohosting.com
, SEO hosting companies provide their clients with multiple class C IPs, content creation services and other related SEO services. The reason why SEO hosting holds significance is because the process of optimizing a website for search engines, is a complicated one. Just making a website is not enough; you need to tell people that it exists as well. Thus, in SEO hosting, you launch a marketing campaign that stretches to different websites IPs, Class Cs and DNS. This gives a good ranking to the website, as website owners establish links between their own different websites, and the search engines don't find that out.
Do You Need It?
When you learn about the basics of digital marketing and understand how SEO hosting works, you might try to figure out whether you need it or not. Even though it is a big project, you still need it, because you want your website to be found by potential customers and existing clients. You need to learn how to play the best marketing game, which will put you ahead of your competitors. You can always hire a professional to do SEO hosting for you, if you are not able to manage it yourself.
According to
whoishostingthis.com
, you should strive to give your website visitors the best experience they can ask for, and make sure that you build a positive social media atmosphere, so your customer really gets to know what your brand stands for. You need SEO hosting and you should definitely learn the basics to handle every SEO hosting related situation.
The Good Parts Of SEO Hosting
SEO hosting might sound like a shady practice, but there are good parts to it as well. You have to pool your efforts and resources, so that it has the maximum impact on the visibility of your website and create relevance for search engines.
Google
According to
seohost.com
, Google and the other search engines that people use, like Yahoo and Bing, don't like when you have multiple websites, and they hang out in class C of the IP address. The security algorithms and ranking of Google has changed hugely, as they now see the first link in the block and the other sites in the block. They try to filter out malware and pornography, and remove the pages of search engine results or even block them. So, the best solution here would be to put the different websites you have, or blog on a different class C in the IP address and other data centers globally, so that Google doesn't unleash its wrath on you.
According to
aseohosting.com
, each and every website that you have gets a good ranking, and your brand reach increasing, boosting your sales and revenues; this should be your objective.
Geographical Locations
Originally, what Google does is that it ranks your website, according to the IP addresses of your area and then sorts out the location, to see how relevant content of a website is for you. In SEO hosting, there are different IPs you can host on separate servers, and that can be outside your area or a foreign area that you are aiming for. This means that your brand relevance will increase, and it will become more valuable. You might be able to attract customers or clients from abroad, who would want to see your products in their geographical area.
Specific Websites
According to
cloudways.com
, you don't want to put your products and services, and their descriptions in one website, which is why you have multiple website and you want to link them to, their mother site. This exposure shows that you don't want to put all your eggs in one basket and you also want to increase your revenue; this is why SEO hosting is good for you.
The Bad Side Of SEO Hosting
As anything else, even SEO hosting has some drawbacks. If Google does find a C block, where it thinks shady dealings, are going on, then it can easily remove it and all your efforts and information would go to waste. It can permanently block the C class and your precious web space will be gone within seconds. If you are a small business or an individual, then you might not be able to get many benefits. If you seek services of SEO hosting companies, then chances are that they will sell you expired domains, which is why you need to be extra careful.
Conclusion
There are risks when it comes to SEO hosting, but it is worth the effort. In order to understand more about SEO hosting, through a visual, please look at the video below: