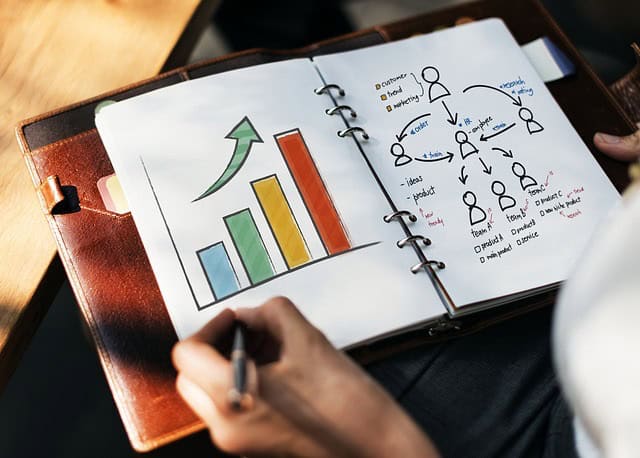 When you have a product that you need moved quickly, one of the opportunities that you ought to consider is getting a team of affiliates to do the selling for you. Getting affiliates to move your product exploits the power of networks. Imagine tapping into a new market via an affiliate with a large audience. That goes to show how the power of affiliates and how they can expand your current market.
However, it is important not to get wide-eyed at this tremendously great opportunity. Affiliate marketing can be good or bad depending on your approach. It is important to remember that not all affiliates will work the same way. Some are good and some will be dead-weight. This article highlights what you need to do in order to get the right affiliate for you.
Bloggers in the particular niche you are in can help propel your product to their audience. In order to exploit this power, it is very important that you get in touch with as many people as possible in your niche. Send them a nicely prepared formal letter asking them to become your affiliate. It might take you some time to get the right result with this method but it is a numbers game. You are more likely to get positive response from one if you send letters to multiple prospects than limiting your range.
Today, there are services that put you in contact with affiliates thus removing all the grunt work of looking for affiliates yourself. All you have to do is sign up for a lead service and they will connect you with prospective affiliates that you can partner with to push your product.
Services like Expert advertising can do the outreach and connect you directly with the right people for your affiliate network.
The beauty about affiliate marketing is that there always people seeking products that they can promote. Most will use search engines to get leads on products they can promote. By running PPC ad campaign to tap into them, you can get your message in the eyes of very many people.
With PPC ad campaigns, it is very easy to track and measure whether or not your campaign is having the right effect.
In line with PPC campaigns for affiliates in your niche, you can also create a Search Engine Optimized page. This will ensure that your business is reflected every time someone searches for something online related to your niche.
Exploiting the power of nicely crafted news releases online should put your business in the eyes of numerous people. Plus, it will improve your ranking in organic searches as well.
Another way of getting your hands on multiple affiliates is to use the power of social networking sites like Facebook and Twitter. Facebook, for example, can help you create ads targeted to affiliates in your particular niche.
Creating an account on your own affiliate network should put your product in front of the eyes of very many people. There are a sizeable number and they include, Clickbank, JVZoo and Linkshare, just to mention a few. However, you still need to vet the people you find on those networks just to be doubly sure you will be getting your money's worth.
Also, the old fashioned way of meeting prospective affiliates in person should enable you to get in touch with good prospects. Make sure you attend summits and conferences of likeminded businesses. Set up a stand in those events to get them to come to you.
If conferences are out of the question, then signing up to affiliate forums can jumpstart your search for affiliates where you can build your own network.
LinkedIn is a great place for finding professionals in your niche. All you have to is simply search for people and you will get results from which you can consider the people you will be working with.
If you have repeat customers, get to know them more and float the idea of them becoming your affiliate. It is a great way of building your credibility and ensuring loyalty in your circle.
A customer referral program as well will help you recruit more customers. Additionally, it is an automated process requiring little or no effort on your part.
If you have an affiliate page, put its link up on your website for quick and effortless access.
You can also find competitors in your own niche and strike a kind of deal with them. Offer them a chance of promoting their product as long as they can do the same for you. Just because you are competing it does not have to be adversarial. If anything, you can tap into new markets with this method that you would otherwise had no access to. It is worth noting that your credibility will be at stake and only choose products that perform exceptionally well.
Actively search for a super affiliate, a person who has perfected the art the selling and bringing in new business, so that you can employ them to push your product. These people tend to be very professional and very conscious about how they use their time. Everything you do in your business should be done so professionally and your business is performing well so that they can see you can be trusted to be professional.
If you have competitors in your niche that seem to do well, a little harmless spying cannot hurt. This should put you in a position of finding out what they have up their sleeves and how they drive traffic in their site. You can even sign up to their site as an affiliate yourself while gathering intelligence on their top affiliates so you can use entice them later on.
In your bid to build a strong and reliable affiliate network, you can also exploit the spirit of competition by setting up contests. It is a great way of attracting and compelling people's attention. Have lucrative cash prizes on hand to offer competitors a reason to bring their best foot forward.
If you can get affiliates to recruit other affiliates, you double your reach by tapping into the recruited affiliates networks. A great way of getting those trusted affiliates to recruit is to offer them added incentive like a commission for every new affiliate they get you.
It is important to take care of your best earners because they will grind and hustle for you harder than if you did not care about them. If you cultivate a terrible reputation with your affiliates, you stand to lose a lot more than your immediate business.
The right affiliates can grow your business quickly but you must take your time to look at them critically in order to get the best out of them.