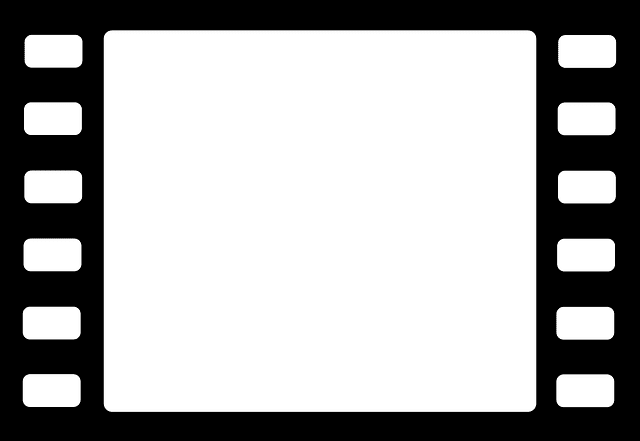 You might also want to build a customized home projector screen according to your needs. Hanging pieces of clothes or projecting on just any wall without smooth surface can hinder your home theater experience. In this article, we will discuss ways of creating your home theater screens with DIY methods. Also go and look at how to choose home projector –
Click Here
.
DIY Home Projector Screen
There are many ways you can build your home projector screen. The best option depends upon the use and specifications of your projector. You can either:
1. Paint your wall
2. Build a fixed screen
3. Or build a portable screen
Following is a detailed process on how to make your projector screen using these methods.
Making Projector Screen by Painting Your Wall
If you are looking for a fixed place for the use of your projector, you can make a projector screen by painting your wall. Although it could be the easier way of making projector screen but it will limit the use of projector to a certain room or angle.
So if you have a fixed place for your projector and you won't be moving it around to other rooms or outdoors you can simply paint your wall to make your own projector screen.
Here is how you can make your projector screen by painting your wall:
1) The first step is by selecting the wall where you want your display. Make sure there is unobstructed view between your wall and your projector.
2) Next thing is to check for any holes or damaged surface on the wall, especially the area of your screen. You need to fix and smooth out these areas for better results. You can use
skim coat
to level and fix any type of damage or holes in the wall.
3) It would be better to use two types of paint. One for the wall and the other for the area of your screen. Make sure you select paints with good contrast so your screen is more noticeable.
4) Paint your entire wall, make sure you are using
right type of paint
to get smooth surface. You might want to double coat your wall for better results. After you are finished with your paint switch-on your projector and mark the screen area on the wall.
5) After marking your screen area, it's time to paint your screen area. Make sure you are using the right color according to your projector. Double coat your screen area for more smoothness on the surface.
6) To help absorb extra light and to make your screen look more attractive, use velvet projector border tape on the borders of your screen area.
Making a Fixed Projector Screen
If you are not a big fan of painting your walls or you want to have your walls remain the way they are. You can look in to the option of creating a fixed projector screen.
Following are the steps to make your own fixed projector screen:
1) Your fixed projector screen will look more like a frame, so the first step it to select the wall where you will fix this frame.
2) Once you have decided the area where you will install the frame, it's time to check your screen size. Turn on your projector and check your
native aspect ratio
. Measure and note down your screen size.
3) Gather the necessary tools and material to build your fixed projector screen. You will require four pine boards, screws, stapler,
blackout cloth
and screwdriver etc.
4) Start building your frame with the pine boards using the measurement of your screen. Make sure your frame is aligned properly and is not tilted towards one side.
5) Once your frame is ready, it's time to attach the piece of blackout cloth. Use staplers in appropriate distance so your blackout cloth is tightened properly. Get rid of any wrinkles while stapling.
6) Use velvet projector tapes on the borders of your frame to absorb any unnecessary lights. Make sure you are covering your staples with the tape too.
7) Fix picture hangers on the back of your frame and add hooks to your walls where you will hang your frame.
Making A Portable Projector Screen
If you are looking to move around your projector to different places in your home or use it outdoors. You can even make your own portable projector screen.
Following steps will help you build your own portable screen:
1) For a portable projector screen you will require PVC pipes, materials for sewing, a large cloth piece, and a piece of blackout cloth for your actual screen.
2) Measure your projector screen size on the piece of cloth and mark it with a pencil.
3) Place your PVC pipes on the measurement you took on the cloth. This will make it look like a frame. You can add
elbow pipes
on the horizontal sides of your PVC pipes and fix them with vertical sides of the PVC pipes for more stability. Wrap the cloth around your PVC pipe and sew them tightly.
4) Now you will have a light weight portable frame ready.
5) It's time to place your blackout cloth, on top of the normal piece of cloth you used for sewing the PVC pipes. You can use a large blackout cloth so you can wrap it around the whole frame and staple or sew it on the back. Make sure your blackout cloth is wrinkle free and tight.
6) Your portable projector screen is ready for indoor and outdoor use.