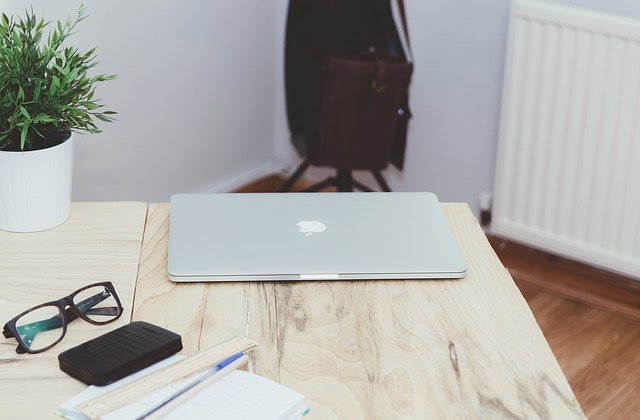 Using Pay per click ads to increase sales leads and generate more conversions is one of the effective marketing strategies for businesses with an online presence. When people click on the ads, they are taken to a landing page. The landing page is used to initiate them into potential customers. This strategy can be an effective marketing campaign. However, you need to proper strategy for landing page optimization for you to generate desired results.
Optimized landing pages are an important element of PPC advertising and other forms of online advertising. This is especially true now that many consumers perform searches on mobile devices with limited screen space. Additionally, when you create an optimized landing page for your PPC campaign, you will make the most of your budget and at the same time drive more conversions for your website.
We will discuss ways you can improve your landing pages to increase conversion.
1. Direct Consumers To Targeted Pages
Many ads on Google take the user right to the site's home page. This might sound like a good idea for branding but people who use search engines like Google are often looking for specific information. So it is better to take those potential customers to a targeted page related to what they are searching for rather than to your home page. A home page is more appropriate for curious explorers because it displays multiple goal-oriented messages. If your goal is to increase conversion, it is better to focus on one message, one goal and one page.
2. Have A Clearly Defined Goal For Your Landing Page
Because you are spending money on the traffic you are generating with your PPC campaign, it is necessary to have a plan for what you are trying to achieve. Every landing page should have a clear, well-defined goal that is measurable. The main goal is to optimize for more conversions but you may also decide to lead people to more information on your product or service or get them to subscribe to your weekly newsletter.
Whatever your goal is, your landing pages must have a clear message targeted at the potential customers. Once there is a focus for your landing page, make sure that you have a clear and effective call to action to enable visitors to know where to go or want to do.
3. Create A Catchy Primary Headline
Category headlines and titles are very important and shouldn't be neglected. It is necessary to explain to your visitors what the landing page is about and it should be relevant to what they are looking for.
4. Develop A Strong Call To Action
You should have a strong call to action in order to successfully pass across a clear message that will encourage the visitor to engage with your site and ultimately make a purchase. Your call to action buttons should be placed strategically on the page. You can get creative with the button text but make sure it is concise and to the point.
It is necessary to build trust in your visitors and prove that your brand is genuine. You can add social media coverage and customer reviews on the page to add credibility to your brand. This will further compel them to click your call to action button to have a taste of your product or services.
5. Pay Attention To Design And User Experience
Create a good first impression by having a visually appealing design for your landing page. The page should also be easy to navigate and read. Avoid including information that is not relevant to the page's goal. Put yourself in the shoes of a first-time visitor to your site to determine whether you would like what you see. If you do not like what you see, it means a first-time visitor wouldn't like it too so consider modifying the design to be more user-friendly.
6. All CTA Buttons Or Forms Should Be Mobile-Friendly
The forms or conversion buttons on your landing page should work flawlessly on a mobile device. This is to make it easy for users. A conversion opportunity can be killed by difficult user experience. This is why you need to run tests on a variety of mobile devices and browsers. Fix anything that isn't working or looking right as soon as possible. Also, test the site for mobile friendliness.
7. The Landing Page Should Load Fast
Page load speed is becoming more and more important, as many users are getting used to faster internet speeds. Many users are getting used to faster internet speeds so page load speed is becoming very important. You can use a number of tools to test and diagnose your page speed to know areas that need improvement.
8. Be Consistent
Ensure that your ad copy always matches your landing page's message. Avoid creating confusion with different messages. Confusing messages increase your bounce rate. Make sure that your message is consistent throughout every step of your conversion process.
The structure and layout of your landing page content is key to optimising your page. A simple and concise content with appealing visuals is more effective than displaying too much information and images that may give a cluttered appearance.
9. Use Relevant Images
Images are great for grabbing a visitor's attention. It has been shown that large, high-resolution images lead to higher online conversion rates. Having some custom image design is a great idea. This can go a long way in increasing conversions.
10. Don't Overwhelm Users With Information
Avoid overwhelming visitors with an abundance of site text. The goal should be to deliver a clear message and call to action to visitors who click on your ads. This keeps the reading to a minimum. Don't distract visitors from the purpose of the landing pages with too much information. You can use bullet points about your products or services instead of long paragraphs.
The importance of an optimised landing page cannot be overemphasized if you want to achieve your PPC advertising goals. With a well-designed landing page, you will make a good first impression on potential customers leading to higher conversions.