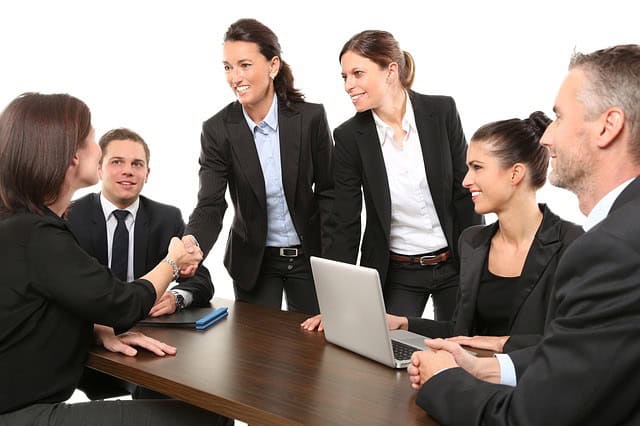 Buying and selling of domain name is an activity that most people are not aware of. But many individuals out there are making a lot of profit from this activity. Domain names can be sold for a few hundred dollars or thousands of dollars in some cases. The price depends on many factors and understanding those factors can help you increase the value of your domain before you sell it.
Whether you are a domain name trader or just an internet user looking to sell your website, you want to get the best possible price for your domain name. The following steps will help you improve your chances of getting the best bargain for that domain name when you sell.
Assess The Value
It is necessary for you to have some idea how much your domain is really worth before you start the process of selling it. Avoid overpricing your domain if you want potential buyers to be interested. Let's say your domain name is 5 years old for instance, it doesn't mean that it has much value than another domain that is 3 years old.
Domain names go for a wide range of prices at auctions so it can be difficult to predict the value of your domain accurately. You have to consider many factors when determining the value of your domain. If your domain is a .COM, it will sell higher than those with other random suffixes.
Other factors are traffic and length of the name. Domains with high traffic will sell for a higher price than domains with low traffic. Shorter domains sell higher than those that contain a lot of words. Domains that include common words that are easy to spell will fetch more money than those with uncommon and difficult words. If your domain name contains simple words and no hyphens, it can sell for a higher price than domains with a hyphen and other elements.
Search for domain names that are similar to yours using domain auction sites. Review the asking prices that owners of those domains expect from buyers. The prices may have a wide range but try to take the average for domains that are similar to yours. You could do a keyword search trend for these domains and compare with yours. If yours are better, then you stand a better chance of getting a better price for your domain.
If you don't know how to assess the value of your domain, there are companies that you can pay to do it for you.
Keep Correct And Up-To-Date Financial Reports And Tax Filings
Your financial records should be current so that you can sell to buyers immediately they show interest. Interested buyers would not want to be kept waiting while you try to put your records together. If it is difficult for you to maintain your records, use a software program that can help you keep them accurate and up to date.
Consider The Market
In domain name selling, timing is very important. Stay current on happenings in your market niche and take advantage of peak times to sell your domain name. Staying up to date on trends in your niche will save you from making a sale when the market is experiencing a downturn.
Eliminate Complications
Before trying to sell your domain name, look at your site carefully and make sure there is nothing that can cause confusion for potential buyers. Avoid complicating things by combining revenue from more than one site. Keep the website simple and clean. It will increase your chance of selling it at a high price.
Have Realistic Expectations
Only a few domains sell for thousands of dollars so be realistic in your expectations. There are online estimation tools you can use to assess the value of your domain. They may not give you very accurate quotes but you can use them as a general indicator to have an idea of the price you are expecting.
Use Various Strategies To Advertise Your Intention To Sell
There are many ways you can advertise your intention to sell. You can put a sign on your website announcing your intention. The sign should be very visible. If you are really serious about it, you can devote an entire page to the advert. The advert should contain a clear description of your vision for the domain, the search value for the domain, and anything else that would convince the potential buyers to get in touch with you. Make your domain more attractive by stating its current and potential value. The will also help you to justify the price at which you intend to sell it.
Listing your site with an auction site is another option. In fact, many sellers consider this the best option because the transaction is handled by a trusted company. Buyers who come to the auction site are more likely to follow through with the transaction. The sites have an escrow service that makes it difficult for you to get scammed by dubious buyers.
These auction sites charge you some percentage commission but it's a little price to pay to get the best deal. Common auction sites are CAX and GoDaddy. Using these popular sites places you in contact with a large audience of potential buyers.
Apart from placing an advert on your site and using an auction site, you can approach potential buyers directly. This may be more difficult than the first two methods but you could still get lucky.
Whichever method of advertisement you use, make sure that prospective buyers can contact easily. You can include your email, phone number, social media handle etc. Remember, your advert is useless if prospective buyers can't get in touch with you.
The strategies above will greatly increase your chances of selling your domain name at the best price if you follow them carefully. Note that you can also apply these strategies when you want to buy a domain name.