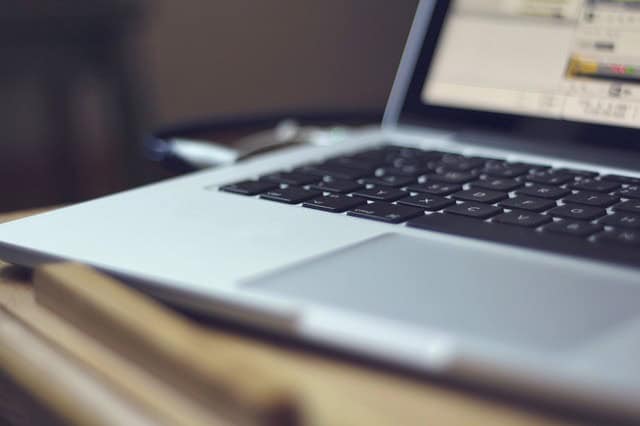 Introduction
With quite a number of tools geared towards helping SEO experts in their duties, you need to be very particular about the tool you choose. The tool in this case is an extendable plugin in your console.
One of the most highly talked about tools in this arena is the SEO framework according to
John Hughes
.
This article explores why this tool is and how it can be of benefit to you. At the end of this article, you should be in a better position to decide if this plug-in will meet your needs. In the meantime, the following video briefly summarizes what SEO framework is all about:
A Deep-dive Into The SEO Framework Tool
One of your main goals in SEO is to get the best possible ranking on search engines according to
Nick Stamoulis
. Another could be to maintain that progress when you eventually get to the top. To this end, you need a tool that can help you optimize the elements you need optimizing to achieve this end according to
Colin Newcomer
.
This is where SEO Framework comes in. It offers its users a variety of tools that they can use to optimize their site for indexing and subsequent ranking. It also offers you insight into what needs changing for better SEO.
So what exactly makes this tool a cut above the rest?
For starters, it is extendable. Extendability, in this case, refers to addition of extra functions to the console that will help you manage your SEO tasks better. This is done through an extension manager that comes with a whole host of customizable functions for enhanced performance according to
Dustin Olsen
.
Another key reason is that it is very simple to use. Most experts recommend this tool for people starting out in the SEO game. It is set in such a way that it is easy to learn and implement, with additional tools that can help you get better SEO performance during your campaigns.
In order to get a better understanding of the SEO framework, the following features should give you a more understanding about this tool: vast list of customization tools, configurable settings, suggestions for SEO improvement, advice for SEO and custom post types. This tool is free for use but you have to pay for extensions.
SEO Framework V. Other Plugins
This section highlights the features contained in SEO Framework. The first step is to check out the settings on the console dashboard. You to enable the settings plugin so that you can have access to a settings option that will appear on the dashboard.
The options you will find on the settings tabs are designed to help you play around with the content's layout. In there you will find things like the Meta description, Schema markup and social media, just to mention a few.
There are detailed explanations of every feature contained in the settings option. This makes it clear for its users, in the process making it easy for you to run the tool without any hassle according to a majority of the reviewers on the
SEO Framework website
. Most of the time, the default settings are highly recommended because they are optimized for most.
However, you can change a few things just to improve performance as you see fit. If you are still unsure about how to go about improving your performance, they have a plugin just for you. This plug in is designed and optimized and preconfigured for improved performance.
This performance extension is invaluable for people who do not have clue about SEO. They can still learn on the job and get better at it with time.
The Performance Setting Explored
When compared to other plugins like the Yoast SEO, it tends to vary. Some people view it as a sluggish tool and some view a fast. This has a lot to do with how the site is set up.
In some instances, there was no discernible variation in progress when this plugin was compared with others in the market.
As for on-page SEO, this plugin held its own against the other plugins. In the All Posts tab, for example, there was an extra column that contained extra information about how the post is doing. These metrics should help you come up with improvements that will always have a mark to hit and surpass.
These new insights in the new column are color-coded for easy reading for interpretation. In there, you will find post's SEO analysis, its settings, and social media.
In the post's analysis section, color-codes are red for bad and green for good. To optimize this, you need pay close attention to scores the post has and use the settings to edit the information on the post. These settings.
Other SEO plugin tools, lack keyword optimization options and scores. You are basically flying in blind unless you have other tools your arsenal to help you in this regard.
Keyword information on the social media settings is to a certain extent invaluable and in SEO Framework it is virtually nonexistent whereas in others it is there. This basically means you need to nail down your keyword research for assured results. If you are not as confident, you can purchase the SEO Framework's Focus Extension.
The aforementioned tools should orient you in the right direction where keywords are concerned.
If you like module based systems in your SEO management console that perform really well and enhanced user experience, then SEO Framework is your ideal option for. On the other hand, if you are looking for a tool with more functions for better control, then you will be best served with other tools. SEO Framework is ideal for small websites getting into the SEO game.
Conclusion
Granted that WordPress comes with a variety of plugins and numerous options that are geared towards SEO enhancement as highlighted by
WPbeginner
. SEO Framework is no slouch as well. It is very functional and appropriated for all levels of expertise and skills.
It is the ideal option because it efficient and clean according to
wmpudev
. Thus worth considering when undertaking SEO campaigns.