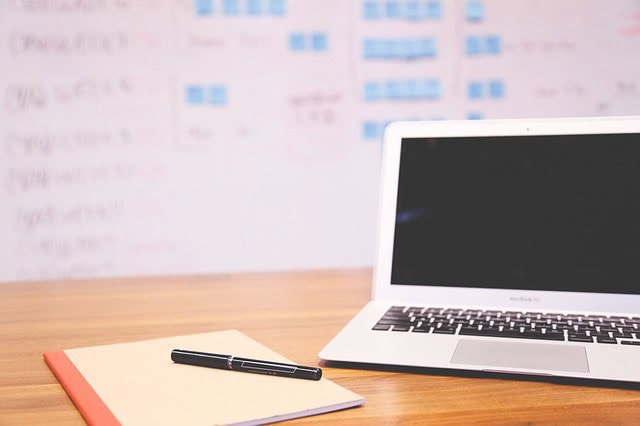 Introduction
If you have a business that you want to take online, you need to be very meticulous about you will ensure its success. Right off the bat, you need to be aware that you will be entering a vastly competitive realm. This article explores SEO as one of the tools you must have in your arsenal so as to guarantee victory on your end.
SEO Explored
What is SEO, exactly? A simple answer would that it is a collection of tactics and strategies employed in the pursuit of traffic via search engines. There are a variety of elements that go into SEO which help put SEO into context about how to go about it.
A while back, SEO was very simple and straightforward in its use of keywords. Today, its scope changed dramatically. There are more components to it than use of keywords to a site. This video should help explain the concept of SEO in depth:
The first component according to
Alejandro Rioja,
,of it is that of a marketing function for the business. One of SEO's main purposes is that of employing marketing gimmicks and tactics to get traffic to your site. This is done via great content which search engines and audiences like.
SEO is also very technical this days. More and more emphasis has been placed upon optimizing elements within the website with a view of staying ahead of the competition. It is precisely for this reason why SEO experts are highly sought after.
The final aspect is generation of new, exciting and unique content that enriches and empowers people. This type of content sparks interest which leads to conversions. In terms of return of investment, SEO is a very high one because content that generates leads and conversions is obtained for free.
Therefore, you need to have all the three perspectives in mind as you consider constructing a viable SEO strategy.
Exploration Of Factors Affecting SEO
Getting to the top of search engine results pages when a query in your niche is entered in search engines should be one of your major SEO goals. Think of the top of search engines as prime real estate. People who get there tend to get more traffic than subsequent pages because they tend to trust them.
As you endeavor to get to the top, you must know the areas that need work. This section handles the aspect of SEO you need to really pay attention to and change from time to time in order to get to the top.
Domain Authority
If you are new site, just know that it might take some time to establish domain authority. This is the type of metric in which trust is measured. You are probably skeptical about how people measure trust and you are right to think so. However, it is what those top sites in search engine results pages have if you sample all the different results in search engines.
Domain Authority takes time to establish because backlinks take time to establish as highlighted by Alejandro Rioja. It will take you considerable time and effort to get other people to backlink to you but it puts you in a position of authority. People will trust that you know what you are doing.
It follows that the older the domain, the higher the authority. This can be attributed to the staying power that established brands have.
Daunting as it may seem to establish domain authority, you must keep at the back of your mind. While you cannot do much about how long your site has been online, you can instead focus on getting more backlinks to your site. This way you can establish your site's credibility.
Relevance & Context
Today, you must present your best foot forward when creating content in your niche. Search engines insist a lot on relevant content. They have algorithms that can distinguish relevant content from a page.
If you decide to put up content on your page, it must conform to the niche your site is about. Anything short of that, then you risk a lower ranking after indexing.
Keywords Used In The Niche
In crafting your strategy, you will have to immerse yourself in keyword research. There are a lot of tools that will aid you in this endeavor like the Google Keyword Planner.
Getting the right keywords needs meticulous attention because there are two categories of keywords: short-tail and long-tail keywords. You need to establish the competition level for each of those keywords. The recommendation from most experts is that you should go for long-tail keywords because they have less competition than short-tail keywords as postulated by
Word Stream
.
In placing the keywords in the content, you need to include the keywords to be used in the titles and sub-headings.
Link Numbers
Backlinks have been mentioned above and they are among the various links you must include in your site. Other links you must include in your site include inbound and outbound links.
You need to seek out relevant links to your content so that you can improve your SEO scores. They will enhance your credibility as an authority and other sites that have greater authority than your site will link back to you as well, according to
Benj Arriola
. Try to have as many links to your site as possible.
Site Speed
Search engines will examine how quickly your site loads. Users too want sites that load quickly. It is reported that any site that loads in over 2 seconds, is quickly disregarded according to
Shaun Anderson
.
This means that you need to include caching plugins or use CDN.
Design of Site
The trend with most of the top sites is that they very well designed. They are also very functional and responsive to different devises according to
Tim Gray
. You must ensure that your website is also mobile-friendly.
In fact, Google prioritizes mobile-friendly pages during indexing according to
Sammi Caramela
. This should give you quite a bit to ponder as you review your site design and want to make improvements to it.
URL Structure
Easy and short URLs are very popular, according to
Kirsten Lodge
with humans and search engines alike. They tell them straight away what the content they are offering deals with.
Content Length
In 2019, long-form content of over 1500-2000 words is preferred by search engines to short-form one. This is attributed to how in-depth and exhaustively the topic has been covered.
Basically, the more exhaustively the content is covered, the more relevant it is. This enhances your chances of getting ranked high on search engines results pages.
Conclusion
Given the huge scope of SEO, you must adjust yourself according so that you can do it well. This field is never static and even the aforementioned tips to get to the top could change. Even as you apply them to your site, keep abreast of the changes that are taking place within the field on a regular basis.