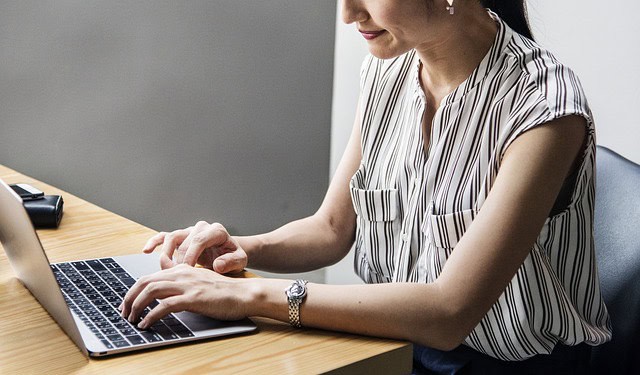 Introduction
Blogging has developed over the years and is currently among the most effective marketing tools for businesses involved in digital marketing since it is enhancing interaction and providing information to the target audience. It has therefore been adapted by most companies and digital marketers who even consider it to be the most effective technique in marketing. However, despite these popularity of the blogs as a marketing tool, most digital marketer are wondering why they are not getting sufficient traffic in their blogs. Well, the problem is mostly on how they are marketing or promoting the content of their blog. Promotion of their blogs, for instance through the channels of social media, will help them to obtain better results.
Promotion of a blog is very essential since it helps to increase your blogs visibility. Blogging has developed to a tremendous popularity since many people enjoy reading the blogs. Blog promotion is extremely simple and one can even earn money through the blog although you'll need good traffic of regular visitors for that to happen. Most people conduct blog promotion with an objective of getting future earnings. Creating a blogging web page is extremely easy although the most difficult thing is engaging a visitor. In this article, we will look at some of the points that should bear in mind when promoting your blog.
Things You Should Avoid When Promoting Your Blog
Don't Make An Attempt Of Selling
This is one of the main factors that tend to discourage the visitors from reading the blogs in various sites. You should therefore bear in mind that you should avoid trying to sell any product to the visitors when you will be creating an article blog. This is due to the fact that people love reading the blogs since they find them unique and informative. If you would not prefer salespeople coming to sell products at your doorstep, so does the audience visiting your site. Generally, people don't prefer being persuaded to buy anything when they are learning useful information from an article by a marketer who is bluntly promoting or selling their services, brands or products. If you wish to develop and maintain a healthy engagement and interaction with the targeted audience, simply don't sell the blog. It's recommended that you may write about certain concepts, benefits or tips that may be helpful in engaging more visitors and help them gain trust on your content. This will be enough to make them interested in knowing the things that you are offering.
Don't Post Excessive Content
Despite the fact that it is essential that stay active in your blogging site, you should not post or share too much content. This is because it may result to over posting which may distract the visitors resulting to increased bounce rate. A certain study demonstrated that posting more than three contents inn a day on various channels of social media or even your blogging site results to a considerable decrease in the audience engagement. It's suggested that you should post at least two or three blogs every week offering some new information.
Don't Post Site Links
When promoting your blogs, you should also remember to avoid posting links in your content. However, if you feel that you must post them, it's recommended that you place them at the end of your article blog. Additionally, you can utilize some important points so as to encourage your visitors to click a particular link.
Do Not Spam The Audience On The Platforms Of Social Media
The thumb rule on blog promotion is that you shouldn't post your articles blogs on various platforms of social media. This is due to the fact that although people who are familiar with you or your work will offer their support, those who don't know you might decide to spam you or your content. Try to keep your customers engaged by posting or sharing on the pages of social media since it will help you determine ratio of the genuine visitors.
Don't "Favorite" Or "Like" Your Own Content
The "liking" of the content should be left to be done by your targeted audience. It may seem unethical and pitiful, if people realize that you click on the "favorite" or "like" buttons on your own article blogs. If you happen to have any employees, you can allow them to do the sharing and liking rather than using their personal accounts of social media, provided they do not use your admin account page. This may help to develop generation of the social signals which will additionally make the content of your blog go viral and reach out to even more audience in the social media platforms.
Avoid Using Excessive Automation
Do not fall victim to the enticement of applications and programs that will automate the postings of your blogging content to different social platforms. Despite the fact that this will simplify the process, it will additionally dehumanize social element of promoting the content of your blog. This will in return result to loss of the experience of personal engagement that initially popularized social media among the online users.
Conclusion
Up to this point, it's essential to emphasize the fact that blog content promotion through various social media platforms is still important in getting good interaction and engagement with the target audience. Promoting the content of your blog is simply building trust, relationships and sincere interest with your target audience. Adhering to these tips will help you to easily increase your content's reach will in return result to gaining more visitors. If your article blog happens to be related to the sales and purchases, you must ensure that you don't post or share too much content since limited posting will help you in gaining the trust and loyalty of your customers. If you're now aware about the promotional tips for your blog, then you may choose to employ an online marketing firm that will assist in promoting your blog.