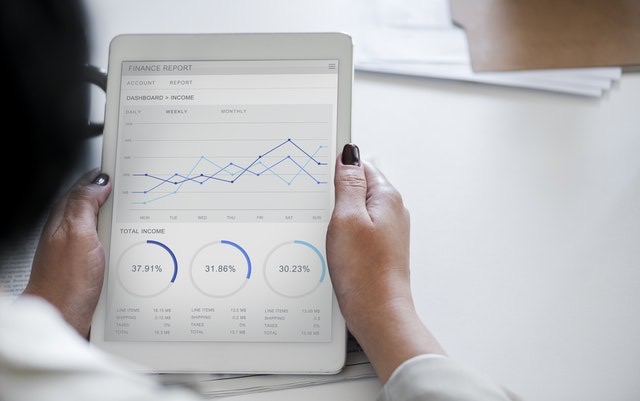 Do you have website for your business? Have you ever searched for keywords that relate to your business and added the location which you operate? What are the results you get? Where do you appear on those search engine results pages? Does a link to your site ever appear at all? Do you have social media accounts? Are they appearing on the search engine results pages? These are the main questions you should and continue to ask yourself as long as you run website for your business.
Most businesses that have websites, especially ones venturing into cyberspace for the first time neglect to ask themselves those questions highlighted above. They do so because they wrongly assume that once the website is up and running, they are more likely to be found by their customers when they search using keywords related to their business. Sure they will appear but they will be covered by so many related results that even when they search for the business themselves, they will most likely get tired looking for it in the pages. The assumption of just putting up a website and not taking the right steps to promote proves their ultimate downfall in the quest to derive the full benefits that come with online marketing.
Businesses that rank highly on search engine result pages are very consistent about how they approach SEO. They know that SEO is one of the cornerstones of getting a good page ranking and consequently directing traffic to their website. They know and understand that a lot of factors come into play when executing a good SEO strategy. Simply leaving caution to the wind is not an option where good rankings mean the difference between popularity and obscurity. To them, getting ranked on the first page is vital and should be one of the goals. The goal should be staying there_ which is not easy.
If you have already searched for yourself or keywords that relate to your business locale and have found no results, it is time to think about implementing a strategy and tactics to get ahead of the pack. Dilly dallying around hoping for a miracle will not help you get to the top page where you aspire to be. To this end, you need to first critically evaluate your site.
Could it be that the quality of your website is so wanting that the crawlers or algorithms that index and rank sites think your site is an utter joke, not worth writing home about? You will need to take a hard look at how the site is set up, the content and even the name itself.
The site set up here means the arrangement of the text and pictures of the site. Creating a custom website is very easy nowadays given the huge number of available tools in the market today. You will find very many free website templates online that will give you a start as far as the site is concerned. Most people get those free templates and stick with them from then on out. They do not even take time to change them to make them more appealing to people who land on them. The site set up, in other words, is very dismal from day one and as soon as the algorithms check it out, it gets such a low rank, it is not even worth looking for. This will impact your business negatively even when you think and know you have a product or service that people will pay top dollar for.
As you look through your site and finally decide it is time for a rebrand, there are a couple of ways you can go through the rebranding process to get a good looking site that will have a good deal of traffic flowing to it. The first way is to do it yourself. This means you will have to ditch the cheap stuff and move to paid templates that are loaded with very many customizable options. These options provide you with more control over how your site is set up. To do this right by yourself will require tremendous effort and time.
The other way of taking care of the rebrand is to hire a web-designer and developer. These are professionals that will ensure that the site is generally pleasing to the eye. Users can navigate to where they want quickly and have access to all the relevant information they crave in a way that does not overwhelm them. There are numerous freelance sites that you can use to recruit the web-developer and web-designing team to get your new-look website up and running as quickly as possible.
Search engines also rank websites in terms of the quality and relevant information they provide. It is important that when you are running a website you provide relevant content that deals in your area of expertise. Do not go off topic lest you find yourself committing one of the ultimate sins of SEO which is creation of 'Thin content' whose punishment is lower rank after indexing. Ensure that your content is of the utmost highest quality before you publish it on your website. Also, you must be very consistent when you post content on the site. Pages that are dormant and the same old content rank very low depriving you a chance to get new traffic which could mean more overall conversions.
It is important to always have a clear path and strategy when you approach SEO. It is never static. Most search engines change their algorithms as a way of ensuring that users have the highest quality of experience when they venture into their site. These translates to new rules that must be strictly adhered to if they were to impact the ranking in a positive way. Therefore, stay sharp and listen to any announcements of changes in the various search engine algorithms and orient yourself to that so that the next time you search for something related to your business, you will find your site among the top-rated picks.