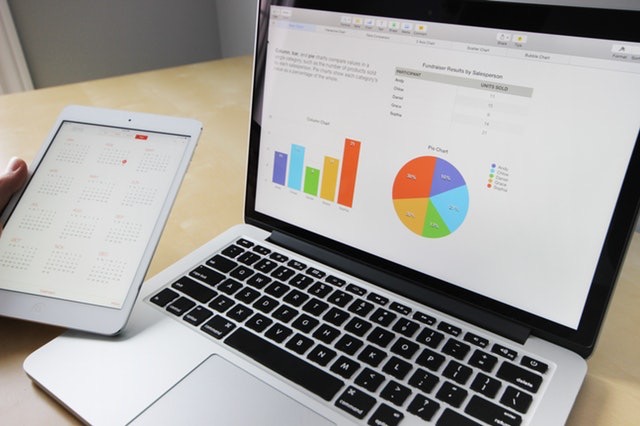 Online marketing is something lots of businesses are exploring. By venturing online, businesses are tapping into new markets that they would have otherwise had no access to a couple of decades back. With the Internet being found almost virtually everywhere and people logging in their computers, smartphones and tablets almost on a daily basis, it presents a very unique opportunity for businesses to enhance their visibility. When you own a business, it is important to have strategy for exploiting the opportunities the Internet has to offer.
It is reported that over 2 billion searches take place on a daily basis on search engines. At any given second, there are over 100, 000 searches taking place in search engines. Think of it this way, when you are looking for information on a business or something else, your first impulse is to reach for your phone and look for it in a search engine. If you have an idea of what you are looking for, you can enter the text in the search box. If not, a simple keyword(s) will suffice to get a result. Such is the hold that search engines have on our daily lives.
There are numerous search engines in the market today. They cater to different people in different nations around the globe. Two of the most utilized search engines in the market right now are Bing by Microsoft and Google. Google is the biggest and most utilized search engine boasting of over 1.3 billion daily searches. Bing, on the other hand, has over 100 million users daily. If you were looking to get your product noticed by your target market, then Bing and Google are the way to go.
If you are keen on advertising with either of them, the tools that you will use to that effect for pay-per-click advertising are Bing Ads and Google AdWords. This article explores both of the main search engines and delving into their similarities and differences to enable you make an informed decision on which one is the best for you.
Bing Ads
Bing is owned by tech juggernaut Microsoft. It still tries to dislodge Google as the top dog of search engines but it still has not gained traction as much as it would have liked.
So why use Bing? What are the main benefits that come with using Bing Ads as a PPC tool?
For starters, bidding on slots for Bing ads fits budgets of small businesses. If your business is in a very competitive niche, you can be assured that competition for ad space will be fierce. The price set for prime ad space will be extremely high and it could basically cause you to dig deeper into your pocket to pay for it. This basically puts the ball in your court to pay a pretty penny to place ads that relevant and have the right keyword composition. On Bing Ads, it is very easy because most business people neglect a potential market that uses Bing. This basically means that the cost of bids for Bing Ads will be very low and hence you wind up saving a few extra coins that can be funneled into some other part of the business.
Since Bing caters to an underserved market looking for information and buying ad space there is cheap for a better position for your ads. As you contemplate about that, you must also keep in mind that people are more likely to go for ads they see first. Most people tend to trust them more as opposed to ads that appear in the middle parts of a search engine result page. As long as you appear first when the keywords that relate to your business are searched, you can increase your chances of roping in a potential customer and converting them when they go to your website.
In that same breath, the position of your ads and people subsequently clicking on them, increases your chances of generating leads which means more opportunities for conversions.
However,the only drawback from using Bing Ads is that it has very limited customization options. You have to nail every parameter square on if you are to get the full benefit of Bing Ads. This lack of control could hamper how you structure that campaign you want to do.
Google AdWords
If you are looking for a tool that will give you access to a whole lot of markets, the Google AdWords is the right one for you. With so many users as articulated above, it is almost a given certainty that someone somewhere across the globe is looking for the product or service your selling. This potential customer is out there waiting just for you.
When you use Google AdWords, you must have a relatively huge budget for sponsoring ads. As was highlighted above competition for prime spaces is very high. Most of the companies in your line business want to get to the top of search engine results pages and the process of bidding for slots can be very competitive. As long as your ad is relevant, you can bid low but run the risk of getting a lower spot if the person you are competing with paid high and their bid is as relevant as yours.
The beauty about using AdWords is that you have loads of customizable options. This puts you in the driver's seat of your campaign enabling you to make quick tweaks wherever they are needed.
Overall, it is a great idea to incorporate Bing and Google's respective ad campaign tools. You might not have enough time to go through them but as long as you are determined to ensure you get to those desirable markets, it will be worth the sacrifice. After all, you want to the best of both worlds. From time to time, you should keep an eye on the stats from other search engines as well to know if they are used by your target market. As long as you have a clear mind of whom you are targeting and have an ad campaign in hand, you will be on course to reaping the fruits that they have to offer.