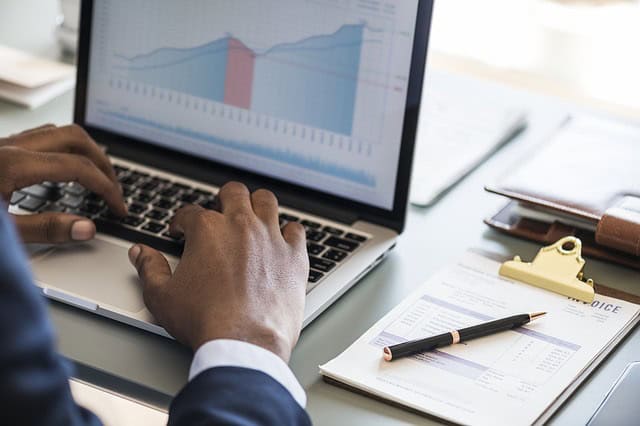 To maintain your websites presence and better yet to ensure that it's ranking is improved, search engine optimization or SEO in short is key. SEO are rules that if employed by a website owner help improve the overall quality of the website. In the market today, SEO is important.
SEO developments have been coming in quickly and in this fast paced market place, you need to keep your business moving so as to maintain an edge over competitors. Here are five trends that you need to keep an eye on in 2019 to meet your business objectives.
Link Building
One of the best ways of improving a site's authority is through link building. Link building involves getting websites linking back to yours. With link building your website will enjoy higher authority and better visibility in 2019. Google's Algorithms are very dynamic but even though this is the case, you can be confident that with quality link building your websites web presence will be highly determined by this.
Why link building? As intimated above, the more that websites link back to yours, the higher your sites ranking. This is because google will now view your site as a quality source in your line of business.
There are a number of ways in which you can grow the number of sites linking to your website. These strategies include the creation and promotion of content which is of high quality, unique and compelling. Another way of getting links is by chatting up with friends and partners in the same field as you to link your site as you link theirs. This not only grows your site's ranking, but theirs as a consequence gets a higher ranking.
Visual Content
Over the years, image searches have seen a huge improvement. This trend will continue in growth especially with social media sites such as Twitter and Facebook paving the way in as far as image and video content sharing is concerned. For google to increase their reach further, their image search is key and as a website owner you need to keep this in mind.
With visual search a consumer will be able to find you and your business through pictures which display a particular style and design that they have struggled to find. This means that as a business owner you will want to capture particular styles and designs that are in your line of business enabling you to be easily found by new customers.
According to research, there is more and more consumers who are using visual searches. With Pinterest lens and google lens leading the way, the sooner you start incorporating more and more visual content on our website the better your visibility.
Mobile Optimization
As the name suggests, mobile optimization involves ensuring that visitors to your website through mobile devices get quality experience in terms of ease of use and speed in navigating through your website. It is a fact that more and more people are using their mobile devices to access the internet. With this number set to grow in 2019, it is prudent for you as a website owner to make your site mobile friendly. According to research, many companies lose potential clients because of their sites not being optimized for mobile use. This is especially so because a non-optimized site is hard to navigate and is slow in its loading speed.
With google reviewing mobile website activity to decide on the ranking of your site, it is very important that your target audience and customers don't quit on your site. An optimized website therefore works well for your business as you will enjoy increased visibility as a consequence. With increased user interaction further, you will enjoy increased user interaction for your website in 2019.
Voice Searches
Many users today are steering away from typing and embracing voice search, thanks to tools such as Google voice and Siri. With this being the case, your site needs to have keywords singled out to help users easily search and navigate for information or products from your website.
If 2018 is anything to go by, then you need to optimize your website for voice search if you are to enjoy more visibility and higher ranking for your website. With research showing that more and more people are using voice searches to browse the web, there is a need for you as a business owner to jump on the bandwagon if you are to stay ahead of your competition and make your business stand out.
Conclusion
As an SEO expert you need to embrace the five strategies this year to make the most out of your website. The first thing that you need to remember on this quest is link building. As highlighted above, you need other sites linking back to your site in the field that you are involved in. This is the one-way ticket to your site being considered an authority in your field of expertise.
The second strategy which involves embracing digital content search optimization for your website is crucial in this modern age. With picture searches such as Pinterest Lens and Google lens leading the way, it is of importance to engage your target audience with pictures and images in your line of business. This not only draws more visitors to your site, but also builds on your uniqueness as a brand.
Mobile optimization goes a step further in ensuring that your website not only is usable from a desktop point of view, but also from any mobile device. Other than this, navigation through the site is enhanced, leading to more conversions on your site than if it were not optimized.
Last on the list is voice search optimization for your website. In as much as this is still catching on, it should not be ignored. With voice searches on the increase, there is a need to keep your site optimized for voice searches as this will lead to higher ranking for your website.
A combination of these strategies this year for your website guarantees not only a quality website that potential customers get to go through, but also gives you a higher ranking and better visibility for your website.