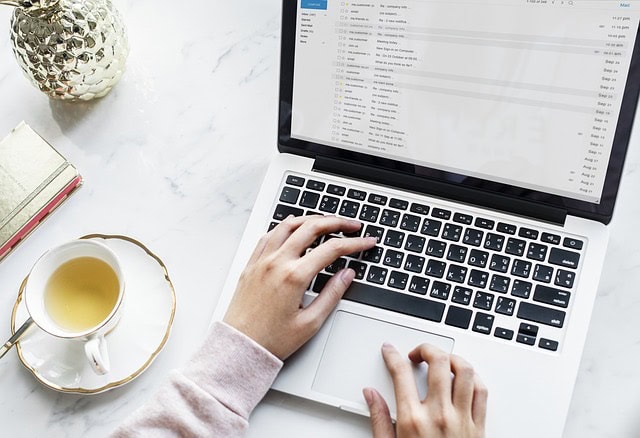 While setting up or choosing a domain name, you should be extremely conscious because if you set a domain name for your website, it will be very difficult to change it again for the second time if you find another domain name more exciting. It is equally expensive to change your domain name, so in order to escape through all these worries, choose a good and suitable domain name already for your dream website.
Keyword Or Business Name?
There are two main choices for you to select a domain name. You can choose either a business name or a keyword for your domain and as we know a single thing carries both good and bad aspects, so choosing each on from both of these can give you advantages as well as disadvantages.
Business Name As The Potential Domain Name
By choosing a business name, you could be able to show the world that you can offer a lot more varieties of products and many more additional services you can offer. This business domain name offer gives you a choice to select a very stylish and your own favourite name, which could help you in your brand recognition. It will, in turn, help your sales to increase.
Keyword As Domain Name
The other option you could have is to set any keyword as your domain name. Choosing a keyword will help you get a better rank at the search engines. When you will choose a domain name related to the service you provide or the product you are selling, then you will be automatically showed up in the list. Moreover, you will be in the recommendations for the people to search for more. It is common that the visitors will search for the domain names, which already show the product or the service they are searching for online. Automatically the customers will search for the solution of their relevant problem by using the domain name, which you are already using related to your product or service. This gives benefit to both the visitor and you. How? when the potential customer will search for the solution of his or her problem by typing your domain name, he or she will easily find your product website. The time spent for searching the product or relevant service will not be much. On the other hand, you will get more and more financial strength as well as the good ranking at the search engines.
There are not only advantages of choosing keyword as the domain name. The disadvantage of choosing a keyword as a domain name is that the good domain names are already taken so you cannot find your favourite name. Additionally, If you have a large business in which you sell multiple products or offer a bunch of services, then there will no suitable domain name for you to enhance your business properly. The changing products and devices of your website can ultimately result in the irrelevance of your domain name with your current services and availability of products.
Tips For Choosing Domain Name
Here are some tips for choosing the right domain name.
Make Sure Your Domain Name Is Simple
Your domain name should be easy and simple. Being creative does not mean, you can choose a very confusing or an awkward domain name, which could puzzle the visitors rather than helping them out to reach your products or services quickly. This kind of strategy is never successful for your business, so try to keep your domain name simple. You should also avoid using a number in your website domain name because it will also lead the people towards confusion.
Include Location In Domain name
Addition of the location could be very beneficial if and only if it is not going to make things complicated. If your business is not remote and you work at the same place, your office is located at a fixed location then you can definitely add the location to your website's domain name. This will again grab the attention of many visitors proving this tact useful for your website or business.
Your Domain Name Must Not Be Acquired Previously
You should confirm another thing that someone already trademarks the name you are using for your domain or not. You should strictly check this thing before setting a domain name otherwise a lot is unnecessary problems will be ready to greet you. You can use whatever you like as a domain name but still, there are always limitations in everything. You can use alphabets but you cannot use hyphens. There are two reasons for this. First of all, hyphens can be easily forgotten and they are hard to memorize. Secondly, the hyphens do not rank at the search engines, which will ultimately decrease the audience at your website or there would be no audience. Nobody goes for the complex choices, everyone on the web just wants the simplest suggestions and they carry on with what they are shown in the suggestions. We all have noted, it is a habit of millions including us as well that we do not type the whole thing we want to search on the internet. Rather it is a product, a title of the book or a topic or a movie name, even whatever we always type the few words and the top suggestions start popping our one by one under the search bar and from there, we choose that suggestion which completely follows our choice. So avoid hyphens and try to keep an easy and informational domain name.
Consider Dot Com Domains
The dot com domains are always proved to be most searches and ranked as highest on the search engines so, say yes to them and choose them for their business website. You should keep your domain name precise and small which could be helpful for others to find out easily. The last tip is to not select a domain name of your choice but register a number of variations of the name so that nobody could copy it and you can easily land all of them on your website.