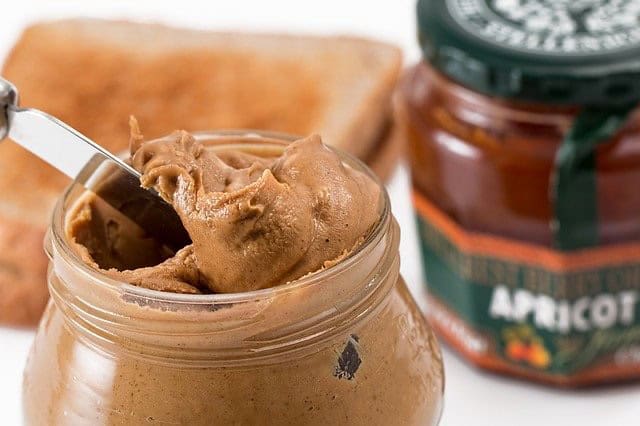 How To Make A Peanut Butter Milkshake Without A Blender
Whether it is fall, winter or summer, everyone loves to spread peanut butter on bread. Some children even like to have peanut butter sandwiches for dinner. While everyone has heard of peanut butter sandwiches, most people have not heard about peanut butter milkshake. If someone doesn't have a
blender
in their house, and still wants to make an amazing peanut butter milkshake, then they can do so, very easily.
Peanut Butter Milkshake Recipe
Take 6 scoops of vanilla ice cream, ½ cup of milk, 6 tablespoons of peanut butter, and additional for drizzling. Add all these ingredients to a large bowl, and then whisk until the desired texture is reached. It is best to whisk the vanilla ice cream first, and then the add peanut butter in it, along with ½ cup of milk. The texture, after whisking the ingredients properly, would be the same as a milkshake made in a blender. Also go and check out the how to make a banana milkshake without a blender –
check my site
.
For more taste, top the shake using whipped cream, and warm peanut butter. If someone wants solid bits as well, then they can chop peanuts on the milkshake as well. These last minute ingredients would improve the presentation of the milkshake.
Recipe Of Chocolate Peanut Butter Milkshake
When someone doesn't want plain, old peanut butter, but a little more with it, then they should add some chocolate. Take 1 cup creamy peanut butter, ¼ cup chocolate syrup, and ¼ cup milk. If the person has a blender in their home, then they can simply blend these ingredients, along with 12 ice cubes. However, if they want to make it using a hand mixer, then that would work as well. The main thing is to mix all the ingredients together, properly, so that it gives them a smooth and creamy texture.
Method Of Using Hand Mixer Instead Of Blender
If someone doesn't have a blender, then they can use a
hand mixer
, stand mixer or even an immersion blender. Those who have a food processor in their home, can replace it with a blender, and make smoothies and milkshakes. A hand mixer also works well in making milkshakes, and a person can experiment with different ingredients. For example, some people would replace chocolate with vanilla ice cream, when they make a peanut butter milkshake.
Can I Mix Peanut Butter With Milk?
Those who have not yet found out that, peanut butter is not just for bread, are missing out on all the delicious drinks they can make. Peanut butter can be mixed with milk, and the consumer can even add sugar in it. It doesn't matter whether the milk is hot or cold, it can be mixed in both states with peanut butter.
How Many Calories Are In A Peanut Butter Milkshake?
If the service size is 1 shake, then the total calories in a peanut butter milkshake are 420. This is why, consuming it on a daily basis, would increase the weight of the consumer. Consider peanut butter milkshake a once in a week thing.