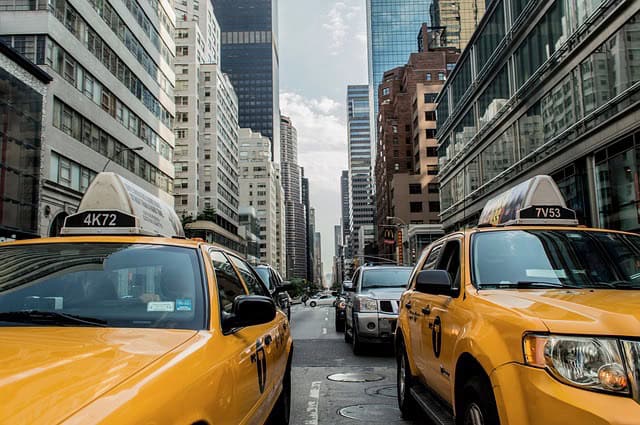 Introduction
In every business, getting more clients depends on how good their marketing strategies are. Getting a client is on one side a difficult task, keeping these clients is another entire ball game. What makes your business stand out depends on how you portray your business to the outside world and also what they stand to get matters a lot. This article is basically to show how to maintain existing clients with new ideas and business tools and in the same light attract more clients.
What Consultancy Business Focuses On?
The issue of getting more clients in every business has been one of the major goals of every business. The deep truth about it is that it isn't just about getting clients but getting the right clients for your business. If you own a financial consultancy firm, the main goal is definitely to attract clients that are probably entrepreneurs, companies and others that fall within the category of what a financial consultancy firm wants. You should be able to get clients that best fit your business description so every effort doesn't turn out to be a waste of energy and resources.
As a consultant, even if you have proven to your clients, maybe existing clients of your ability to produce new offerings that have in one way or the other shown to bring value to your clients, there's still room to take your business to the next level. I'm sure as a consultant, to wouldn't just want clients that would only pay you so you can pay your bills but clients that you can charge more because they see your worth and the value in the services you provide.
Attracting More Clients To Your Consulting Business
The progress of every business is the fact that more clients come to such business because they believe that every service provided by such business is totally worth it and would recommend others to get same service or more from the same business. Every business man or woman would want to see their businesses growing more and more as it is the dream of every business owner. Attracting more clients to patronize a business is not an easy task as most persons make it seem. It requires a whole lot of energy and strategies to make this happen. People often wonder how come some businesses have made names for themselves that even after years they still strive in their line of businesses. It is definitely a step by step procedure. Here are the steps that should be taken in order to keep getting more clients for your consultancy business.
1. Know Your Target Clients
Just like I earlier said you can't possibly work so hard to only get the wrong sets of clients for your business. What kills a business faster is the inability to focus on the right clients. Most business die because they waste too much time trying to get the wrong clients and energy and resources becomes a waste. Where a business I giving out so much but receiving so little can lead to an untimely death of the business. It is trite that every consultant should know what is target clients are, people that would be able to value the consultancy services provided and other services too and not those clients that would only end up being weapons that would kill the business.
2. What Is Your Marketing Strategy
Every business owner should definitely have a way they attract customers to their businesses. The question is how you make your business appear to clients, is it appealing enough to want to make them choose yours over the millions of other businesses available. What are your marketing strategies? How do they affect the growth of your business? It's always nice to use marketing strategies that only attract the right set of clients and also to improve the value of your business.
3. Know Your Business Inside And Out
You cannot possibly have a business and not know it inside out. How then can you portray your business to a client when you find out? It's always a business advantage when you study your business to the extent of knowing the strengths and weaknesses of your business, areas where your business can survive harsh conditions and how to improve your business for better results.
4. Teaming Up With Other Businesses That Compliments Yours
One idea that most consultants do not have is that partnering with other businesses that compliments yours builds a strong synergy and thus moves your business to greater heights speedily. For example, if you own a company that consults on SEO matters, you can build some sort of partnership of team up with a company that builds websites, this will definitely build your business much more than you imagine because once people get a website building company to get a website, the next thing on their mind would be SEO.
5. Have A Listening Ear
For every business success, one way to get there is having a good listening ear. Every client wants a consultant that would listen to them even though they are professionals in what they do. The thing with consultancy is that a client always has something in mind but do not know how to go about it, that's why they get clients to carry out these desires. Now a client would definitely want a consultants that listen to each and every instruction carefully and carry it out the best way they can to achieve results.
6. Offer Alternatives
There are times when clients may not have the right budget to get a particular service, the essence of why you are a consultant is to offer alternatives to a client in situations where the client cannot pay the right amount for a particular service. The most important thing is that though the alternative may not produce a hundred percent result as the main service would but it would go a long way in achieving some things even though it might not cover all.
Conclusion
In the business of consulting, what makes yours different is how you approach matters and effectively work on these matters. The ability to showcase your business in a positive light matters a lot in attracting new clients as well as keeping old clients. The six key points should go a long way in making you understand how to take of your consultancy company and also to strive for more excellence.