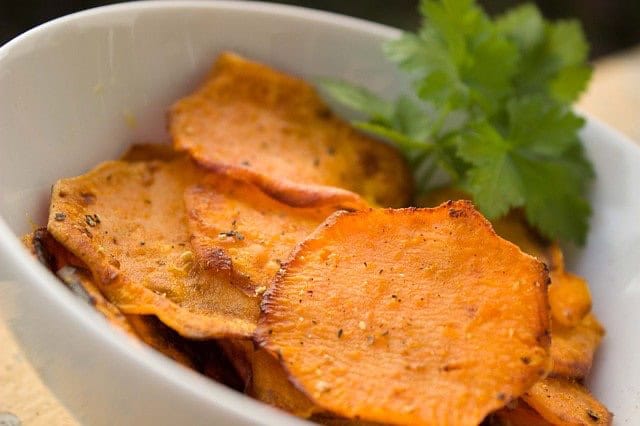 Recipe For Sweet Potato In A Blender
Sweet potatoes are naturally creamy and nutritious, and don't take much time to cook. It will provide nourishment to not only the young children in the family, but the adults as well. Take 1 medium sweet potato, peel it properly and then slice it into quarter shapes. Place the potato in a pot, and then fill it with enough water to cover it fully. Also go and check out the how to blend onions in a blender –
Click Here
.
Boil the sweet potatoes properly, until they become soft; it usually takes about 20-30 minutes for them to become soft. After they have boiled properly, mash them using a fork. Take a
blender
, and then blend them until they become smooth. If the texture of the sweet potatoes is too thick, then add water to change the consistency.
Health Benefits Of Sweet Potatoes
There are so many health benefits of sweet potatoes, which people can enjoy when they consume a sweet potato puree.
A sweet potato is high in dietary fiber. This means that, it has the ability to keep the digestive healthy. Moreover, it is a really good source of vitamin A, which is essential for a good vision. Vitamin A also helps in growth, and a healthy skin. It is a good source of Vitamin C as well, as it heals wounds, and helps in absorbing iron. Vitamin B6 helps protein metabolism, and it is present in sweet potatoes. Sweet potatoes also contain potassium, which is good for the heart and improves the performance of the muscles.
Recipe For Blending Sweet Potato Baby Food
When sweet potato is converted into a smooth texture, using a
blender
, then it is easier for babies to consume it. To make the sweet potato puree more appetizing, parents can add a chopped apple and a pinch of cinnamon to the sweet potatoes, while cooking them. When these ingredients become soft, then parents can put them in a blender, and blend until a smooth texture is achieved.
Recipe For Cooking Sweet Potatoes
The healthiest way to cook sweet potatoes is by steaming them, and then blending them. To steam them, put 2 inches of water in a steaming pot, and then wait for it to boil. After it boils, put sliced sweet potatoes in it, and steam them for 7 minutes. To get a better texture after they are steamed, put them in a blender and blend them on high until the desired texture is achieved.
Sweet potatoes are healthier for adults and children, which is why they should be consumed in different ways. Having them boiled all the time would not be a good idea.