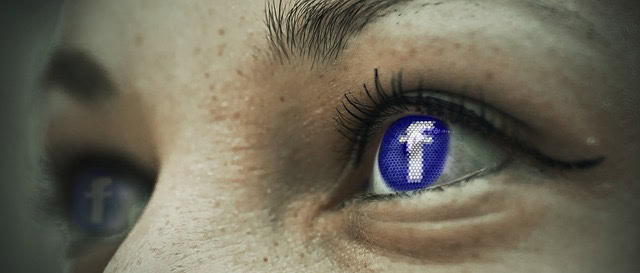 The world is no longer terrifyingly huge and simple with great distances separating people. No, people have now shrunk the world to fit in the palm of their hand. Literally using a smartphone, you can travel the world twice over without ever making a single step. The digital space is the new reality of the world and people are hooked. Some people spend more time surfing the vast internet than they do in the real world. With the vast troves of knowledge and ideas that permeate the internet, it is easy to see why.
Among its greatest inventions in the digital scape, the inventors came up with social media and the world just fell head over hills for it. With but a click of the finger you can communicate ideas and information across the globe. Entire businesses run entirely on social media. With an experienced surfer, you can market, sell, and receive payment all on the internet using social media and online payment methods. The largest online social platform is Facebook. Since its inception, Facebook now has an average 15% of the world's population as subscribers. This is by far the largest number on any online social platform ever created. To top this, the average Facebook user spends at least an hour on the platform with the most avid users spending more than that on a daily basis. With these statistics backing them, Facebook is the best social media platform to use as a digital marketing tool. As a marketer, you would not find a better social media site to connect with your customers. Used as a marketing platform, Facebook has the potential to take your client base through the roof. Some businesses are on Facebook but still, do not know how to use the platform to their advantage. On the other hand, some businesses have not signed onto Facebook and are missing the marketing avenue entirely. Below are some pointers to help you market more effectively on Facebook.
Optimize On Your Profile Pages
We all know how important the company image is to your business. With this in mind, why would you risk squandering your opportunity to show off your image on Facebook? Facebook offers every business a page, which comes with a subscriber profile. A logo or a picture that best describes your company product would work just fine as a profile picture. For the cover photo, the option varies from a video or a different larger picture than your profile picture. For your cover photo, you can choose whichever depicts your company's image but try to make sure it is interesting. Ensure you display the best aspects of your company on the profile and cover pictures to attract more subscribers. To get it right, you have to ensure the pictures you post as profile pictures and cover photos relate to your company image or product. Additionally, you have to keep updating your profile pictures and cover photos. We cannot have the same old profile picture until we reach infinity. Facebook and all social media sites are always changing and your business image must depict this change. It keeps things frees and exciting on your business image. The social media sites are always changing and updating new information. The site or page that gives out new information frequently is always at the top of its users' feeds. With Facebook it does not pay to lax, you need to keep your page updated with new videos, photos, and links on new offers on your website. Doing this helps you to market new products and attract new clients on Facebook. It also keeps you on your clients' radar by constantly showing your updates on their Facebook feeds.
Use the Facebook Groups to Your Advantage
Facebook has a number of group pages on which people with connected ideas or interest come together. To use the Facebook groups to your advantage you have to look for those that align with your business's goals. You can find groups with a majority of individuals who have ideas and interests that align with what your company is selling. Make sure that the majority of the group's members are potential customers in order to get more clients and subscribers. Every group has a set of rules and general theme, which governs the post shared on its feed. The group administrators or founders set these and every member should follow and adhere to them. While joining your intended groups make sure to follow the rules. Regular updates will help you increase your relevance with potential clients in the group. Every group has a general topic or theme of posts, by contributing to the general topic you will also increase your relevance in the group and attract more subscribers to your page.
Use Facebook Advertisement
Yes, Facebook keeps watching on their users' demography, hobbies, and interests. For a fee, you get to advertise your company across Facebook directly to your potential customers. Using the statistic resource from the Facebook servers, your posts will show up on the feeds of your potential customers across Facebook. For a fee, you get to save time, which you would otherwise spend looking for customers across the vast Facebook population. Additionally, Facebook offers the option for a CTA (Call to Action) button, which allows your clients to subscribe to new updates on their feeds. With the CAT button, you get to link your company's blog or website. This way every time a subscriber hits the CAT button they can view your company's website or blog. With the advertisement of your company across the Facebook platform and the option for your customers to view your company website directly, you will definitely get more clients flooding in.
Any digital marketer with some experience under their belt would be bonkers to ignore the vast marketing opportunity on Facebook. Facebook boast of the largest multitude of users across all social media platforms, which makes it a prime marketing tool. If in doubt of your digital marketing ability, you can always contact a digital marketer like "Brands Martini" to help you market your company across Facebook.