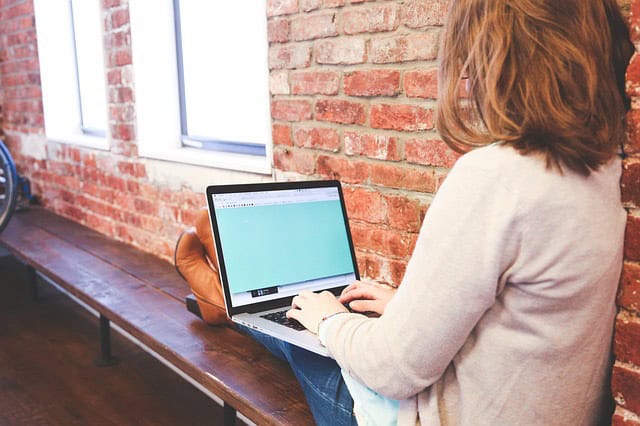 People have been looking for ways to generate enough cash to support their means. What if there was a way to make generate cash by writing your own blog?
For those of you who know and or those of you who don't; yes, it's possible. If you're a content or blog writer with a number of posts and 'out of the box' ideas, then you only need one important element to start monetizing your blog: viewers. With these two components working together in hand, you'll have a head start in no time.
Just remember as a side note that the services or information that you provide must be useful to your viewers in some way because if you want them to be your prospective customers then you have to offer them something that they might consider worth their time and investment.
Here are these five tips to get you started.
1. Sell Your Own Products or Services
A really good way to get those bucks rolling in is to set in the content of your blog in relation to your product. You could decide to market out your own product and sell it through a call to action. Or you could provide useful side tips to your viewers about the product you're selling. It could either be an e-book explaining about the way to run your product, or a tutorial video to clean out a nasty bug from its system. I your viewer believe the information you provide them with to be helpful in some way then they will not mind investing in your product, service or blog because it will be, in a way, fulfilling their wishes and sorting out their problems.
It would be an added plus, that would boost your viewers' overall utility, if the said videos and e-books are easily downloadable- wither for free or after an instant purchase. The one major benefit of producing blogs that sell information or content is this that they can be sold over and over again. A little tweak and that information becomes all good. It cuts out the risk of being 'outdated' because information is always, limitless.
2. Sell Affiliate Products
You can also help promote and market the products made by other businesses and brands. By being an affiliate you can generate your income with a simple link. This link is an affiliated link and it gives you the opportunity to earn a portion of the sales that the respected business makes thanks to your special link. The products that are being promoted can be anything, a long it is related to the overall vibe and nature of your blog.
This is a pretty smooth strategy for bloggers as it includes no side-deals or procedures about delivery, customer complaints, queries or a systematic payment point, unlike a normal running business.
3. Google AdSense
One of the easiest, albeit relatively costly, ways to monetize your blog is through the use of Google AdSense. Google AdSense provides its users a number of options to businesses in order to help them market out their blog and create substantial awareness of their brand and product. It's also a well-known advertising network and by making use of it, that is by integrating ads on your blog or on others, you can mold the viewers to press on them. If these ads are placed on your blog and they succeed in tempting the viewers to click then this click would allow you to earn a share of profit made by Google. This won't be much, if considered, alone. However with a lot of traffic and a high number of clicks it may add up to a lot, together, and at that, without any substantial effort at all.
4. Sell Advertising Space
You could also sell out a place on your blog for some other business to post their ad at. Businesses would want to buy a particular space on blogger's post if the blogger derives substantial traffic and caters the market of individuals that are its prospective buyers. In such cases, your payment is highly dependent on the number of viewers- traffic, you bring into your blog and the space you have willingly provided to the business.
5. Product Reviews
Another way to earn money through blogs is by writing to-die for reviews. These can either be paid product reviews or affiliated ones. You can write a review about a particular brand, give them a shout out, or you can write one about a newly released movie. Either way, or thee reviews to generate traffic and therefore money, you would need your reviews to be true. The best strategy for reviews is first-hand experience. Pulling out reviews of product without trying them first may lead to a fall in the trust of the viewers and therefore, future traffic. These reviews may be the final decision factor to convince your viewers to buy the product you're reviewing. Many viewers may consider, a false review, to be an act of breaking their trust and as we all know, that would be a major disadvantage for you, as a blogger.
You can always ask your viewer to provide you with feedback or ratings. Those five stars and positive feedback by your readers on your site would add in to the authenticity of your review and site. This may in turn, like a multiplier, improve your reputation and may lead in more viewers to visit your site and trust your input.
Pretty convincing, isn't it? If you're somewhat convinced and you're looking for ways to work on making your content, not be the reason behind a drop in your earnings then get ready, because we are going to take the 21-day challenge to re-build your perfect blog! You'll get about Twenty-One multiple tasks a day and some small tips and benchmarks to instigate more traffic, and therefore, a higher number of customers, promising sales.