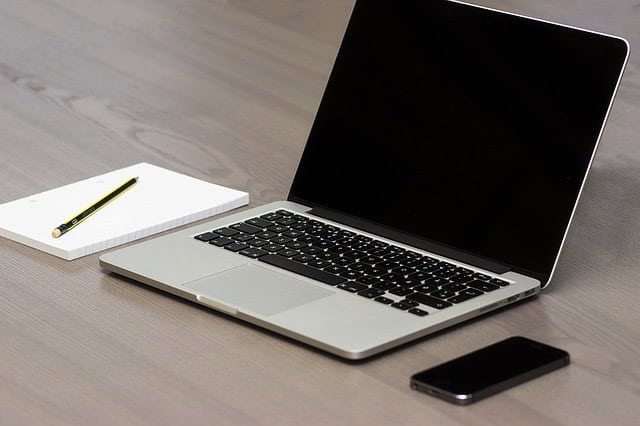 There are some elements which are necessary, if you want to run an effective PPC marketing campaign.
If you want Google to place your ads in a way that they can reach your target audience, then you need to consider some things.
Bid Per Click
The first thing you should look into is the amount that you are bidding on a keyword. For example, if you have bid $4 for a keyword phrase that you know your user will use, then the users will be able to see your ads, if your bid is more than the bid of other people.
Keyword relevance can be determined by the Click Through Rate, which is an algorithm developed by Google. The relevance is decided after seeing the performance history of different keywords, that have grabbed the attention of users over time. Further, your landing ages determine the quality score.
Quality Score
There are many elements of a quality score. If your website contains quality content, that is relevant for your target audience, then you will have a quality score. This then multiplies against the bid that you have set for a specific keyword and this determines the rank of the ad. The ad rank positions your ad in a way that it shows when someone searches for your product or service.
The first thing you need to see is whether your website has relevant and quality content or not. When the user clicks on an ad, and is taken to the landing page of your website, the user should see exactly what you promised in the ad. The content displayed should answer the question that is posed by the user and if you think that Google doesn't care about the content, you should know it does.
To get your content noticed, you need to do SEO, and register the webpage with Google search engine. The next thing that Google looks is the performance of the webpage and whether the page loads quickly or not. Google also sees the pop up ads and the pop-unders, which are usually found on your webpage.
Compatible With Mobile Phones
Everyone uses smartphones nowadays to keep in touch with the latest products and services, which is why it is so important for companies to have an online presence and for to run without any hassle, on mobile devices. A good website would be one that has a separate version for mobile phone, which runs smoothly and doesn't have a broken page.
Further, you need to see the ad format, and whether it will pop up when people open a website on their mobile phone. You need to see the ad extensions that advertisers use to give the user complete information about your main website and the landing pages, before they even open them. This includes the phone number of the business, the hours in which they operate the landing options available to them and other specific information.
Test Ads Before Submission
If you don't test the ads before you submit them for the PPC marketing campaign, then you won't know whether it is working effectively for you or not. If it is not working effectively and you want to make your quality score better, then you can use ad extensions, include negative keywords, change images of ads, or the text, increasing the bids that you have made on keyword phrases, or decrease them, and then make a change in the running time of the ads. You can also bring a change in the audience that you have made the ad for, if the current target audience isn't working.
You need to constantly monitor the performance of your ad, so that you know it is running, adjustments are to be made and you stay knowledgeable in terms of the statistics of your ad. You will be able to save advertising cost, if the ads you have posted are not working, and when you improve them, they will become very effective.
Cost Per Click
Don't think that the ads you have submitted to be published, they are alone out there and there is no competition. Your ad goes to a place called Ad Auction, where there are other competitors who compete against each other for ad placement and timing. There is a concept called Second Price Auction, which means that the bid you have made for each click on your ad, you might have to pay less for it. You should pay enough for beating the ad that comes in second place, and then you can keep your place. For example, if you made a bid of $4 and the second place competitor made a bid of $3, then you get a position in the search results, where the PPC would be $3 and not $4.
Keyword Planner
The Keyword Planner is basically a place where you can see the keywords that you can use or want to use, and when you bid for those keywords, then you can see the suggested bids as well. If the competition for the keyword is high, the one that you want, then you know what the closest bid to it will be. When the competition is low, then there is usually a gap between advertisers and your own bid price and then you might even get a good price on price per click. You can save money and get a good ranking as well, improving your score.
Last Word
When you are using the Keyword Planner, you should do that all the way to the performance forecasting element, a function that is provided by the tool. You should do that while deciding on the keywords to choose and the bids to make, as this will guide you by presenting good models of what your advertising costs will look like. You can always make changes at this stage, so you don't have to worry about it when your ad goes live. Follow the above tips and information, and you won't face a problem in PPC marketing.