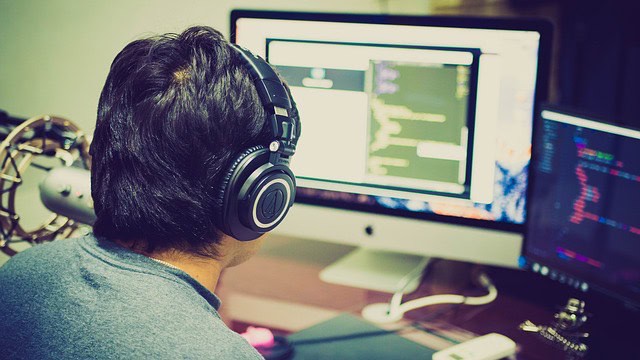 Be smart when it comes to using SEO in recent times, because many companies are investing in SEO, hiring experts and using it effectively to market their business. SEO is a great way of marketing your business, if you implement it right. If you want your website to be ranked on Google, then you should come up with an effective strategy.
Following are some of the mistakes people make when they use SEO for marketing their business. If you avoid these mistakes, then that would beneficial for you and your efforts won't go to waste.
KPI
KPI or Key Performance Indicator will tell you what you need to do, to know if something is working out. For example, if you have invested in SEO, then there should be a KPI to determine if SEO is working or not. This can be assessed by an increase in traffic for your website, or an increase in conversion rate.
You need to know if your strategy is effective or not, or else your investment will turn into a big expense. If you don't have a KPI or KPIs, then you won't be able to determine where you are headed.
Repetition Of Content
Content is the backbone of the ranking that you receive from Google. If your content is irrelevant, then Google won't give you a good ranking. If you have unique and creative content, then that would give you a good ranking.
The point to note here is that if there are several pages in your website, then you can't repeat content. You can't have the same headings or information on every page, because that will bore the reader and he might not visit again. Not only that, but Google is also going to penalize you.
Google will downgrade your website, and all the efforts that you have put in order to give your website a good ranking, will be wasted. Imagine the time and resources that go into SEO content marketing and then imagine how everything will be for nothing.
Thus, make your content unique and before you publish that content, check from a plagiarism tool, that is available online, whether the content you are posting is reliable and credible or not. This will save you from a lot of embarrassment and will protect the reputation of the company.
Content
You can't just write anything you want, for the sake of Google giving you a good ranking. You need to write good quality content, which means information that can actually benefit people and is not just written for bots.
The information that you put on your website should be well researched. Don't just copy or paste something on your web page, or make up something, just for the sake of publishing because it will not help you in anyway. Moreover, make you content interesting, so that readers don't leave your web page, as soon as they open it. Don't write content that nobody would want to read, because it is either boring or is written in a vocabulary that can't be understood.
If you think that you can take quality articles from other websites, and then use spinning software, then you should remember that search engines are smart nowadays, and can detect such actions. Don't make content for machines, but for people; your content should be organic.
Excessive Optimization
How would you feel about reading an article, that repeats the same keyword over and over, until you get frustrated? This is something that marketers should keep in mind, when they are writing keywords. Don't use keywords for the sake of just filling up space; you should write keywords in a way that makes the content look coherent.
If you think that an article that has too many keywords and is of low quality, can swish pass Google, then you are wrong. Google has a way of knowing if you have used one too many irrelevant keywords, and that would put you under a bad ranking. Thus, all you need to do is to make sure that you don't use excessive keywords.
Wrong Keywords
If you are writing a blog about eating healthy, but you are using misleading keywords, then that would only negatively impact the reputation of your business. The SEO strategy that you have adopted won't work, if you are using the wrong kind of keywords.
Choose keywords that are relevant and appealing. The end objective of any keyword should be to engage the audience, and make them start a discussion over the keyword. If a keyword is relevant and attracts the attention of a visitor, then that keyword is worth keeping.
You need traffic for your website and that is understandable. However, you also need organic website, which means genuine people visiting your website, instead of people who come under false pretences and don't convert. This usually happens because you don't use the write keywords.
If you want a tool for this, you can always use AdWords Keyword Planner; this is an effective marketing strategy, based on SEO.
Link Building
The last point to remember here is that you need genuine link building technique. If Google finds out that you have been buying links or exchanging links, then you can receive a penalty from the search engine.
On your web pages, you should include links that are of quality and when people click on the links that you provide, they actually benefit from it. For example, when we start a new semester, the professor always gives reference books. However, if these reference books are not valuable and we still buy them, then we will not achieve anything.
Even though you have less number of links, but you will still have good links that work and are relevant and that is enough to make a good impression on Google and the visitors of your website.
Don't make the mistakes that are mentioned above and the SEO content that you post for marketing purposes, will become effective.