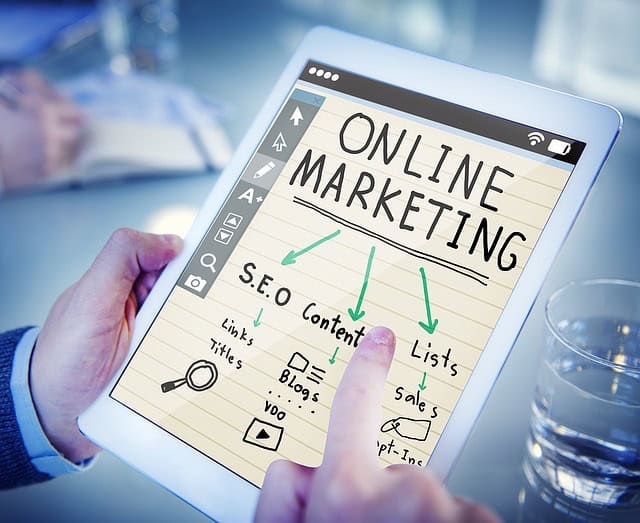 Newsletter marketing is an effective tool that can grow your brand if you do it right. The goal of your newsletter marketing is to get continued interest in your business from readers. Your marketing is only successful if your readers open and read your emails and if they click-through to visit your website to get to know your business better. Sending incoherent messages in your newsletters is an easy way to make your readers to click the unsubscribe link. Since you don't want that, it is important that you know how to use this tool the right way.
It is good for you to review your stats on your newsletters from time to time so you will know the numbers. There are various email marketing tools that make your stats easily available to you whenever you need them. If you are using a service that does not provide you with these numbers, consider upgrading to a better service.
Click-through rates (CTR) vary by industry. Compare your stats to the averages in your industry and determine if you are at par with your industry, are you above or below? If your numbers are above average, you likely have a good newsletter already. If your numbers are below average, then you need to improve on your newsletter. It may require a complete overhaul of your newsletter structure. You can increase your chances of being at the top of your niche by following simple steps that will make users to click more
So what can you do to improve your click-through rates?
1. Set A Goal For Every Newsletter.
You need to set a clear goal for every newsletter whether it is a sale promotion or event announcement. Create a hierarchy if you have more than one goal for your newsletters. This will allow you to stay on course as you deliver your message. Remember that the potential for clicks starts before your users opens your email. Use a subject line that is compelling and consistent with the content which will follow. This prompts the recipients to click and read thus improving your email click-through rate.
2. The Content Should Focus On Your Goal.
The content of your newsletter should be focused on your goal. Sticking to one clear message will encourage your readers to read your emails and ultimately, click through. You may need to go through your drafts many times to ensure that it is focused on your goal. Make the writing as concise as possible by removing unnecessary elements that may distract readers from your central message or offer.
If you are making an offer, your email should be short so that the recipients will see your offer on time before closing the email. If you want users to click on a link, your goal should be stated from the start. This will motivate them to click the link. If your goal is not stated clearly, the recipient will not want to click on the link because he or she is not sure of what to expect from clicking the link.
3. Your Goal Should Have A Value.
You need to give users a good reason to click. Your goal should have value for users. You can do this by segmenting your list. Your content should be specifically designed to appeal to your reader's interest, answer their questions, and address their needs. When you know who you're sending your email to, you can select the content they want and use that for your offer. If your offer meets the recipient's needs, he or she will most likely click to redeem the offer.
4. Make Time-Limited Offers.
If you are a product marketer, a tactic that works well is putting limits on your offers. This creates a sense of urgency and makes your readers to click and redeem the offer before it expires. You need to segment your market as earlier stated for this to work effectively. Properly segmenting your email marketing list will provide users with a product that is well suited to their needs. This will make them jump at your offer by clicking.
5. Keep Things Easy And Simple!
Your Call to Action should be visible. It should not be tiny or hidden. Make your newsletter and CTA mobile friendly because many users access their emails from smartphones and tablets. Remember that less is always more when it comes to giving choices to customers. Don't overwhelm the reader with multiple offers or links. Keep things clean and simple.
It is advisable to place CTAs to the right of the text. It is more convenient as the reader will not have to go back to the left to perform the action. It is recommended that you place your CTA on the right because people read from left to right. This makes it is easy to spot. You can use directional cues like arrows to draw attention to your CTA. If you don't get clicks from links as much as you'd like, consider adding buttons to your email. Buttons are preferable if you send text-only emails.
Avoid using JPG images as your buttons because it can fail to load sometimes. If this happens, a significant percentage of your readers will not see the image and you will lose your call-to-action completely.
Always ensure that you clearly state what you are asking your readers to do. As long as you offer value in your newsletter, users will naturally click on your CTA.
6. Make Your Emails Mobile-Friendly
Research has shown that a large percentage of internet users read emails from mobile devices. Your emails should be optimized for mobile devices so it is readable on those devices. This means that the text size should be comfortable to read, the buttons should be visible and easy to click with a finger. Text-based links should also be easy to click. If your mail is not optimized for mobile, you will miss out on the opportunity for mobile readers to click your calls-to-action.