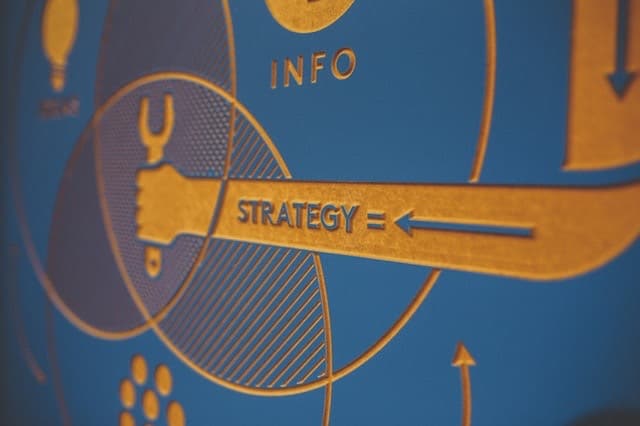 A blog can be a very powerful marketing tool. With just one good, well-crafted and well-timed post you can propel your business to the ultimate level in a very short amount of time. It is just amazing how the power of blogging has permeated the business arena enabling businesses to reach new customers that were untapped. Blogging is a great way of sharing complex information in a simplified way to as many people as possible. In fact, it is very easy to start a blog and run it. However, it gets a little challenging if the methods you used to run the blog are not as effective as they once were. In order to harness the power of blogging for your business, you need to be clear about what you want your blog to accomplish and the critical steps that it will take to get there. This article explores the five critical tips that you should employ in order to improve your blog and get more readers whom you can convert to customers later.
It is important to always create informative content with your audience in mind. As a blogger, do not fall into the trap of assuming you know better what to write and that the right audience will always find you. This is a recipe for total failure because it is self-centered and selfish. If you are keen on running a blog that people are eager to log in to their computers and open, then you need to esteem your audience's needs and create content that is informative. This means that you should find ways of addressing topics or issues that your consumers are struggling with in a complete and informative manner.
Most of the time people spontaneously churn out posts and take not time to sift through mountains of research. The resulting information comes out half-baked and highly inconsistent. It is a trademark of good bloggers to not only come up with good content for their readers but good content that is well thought out in advance. By knowing your target audience, you can plan out the necessary topics beforehand and cultivate right sources of information for the blog post. Your knowledge about the audience should always be evolving. It is vital to keep an eye out for the new trends in your audience's tastes. From time to time, schedule a Q&A with them asking them specifically about the problem area and take a survey of their answers to find out common threads. From there you can come up with tops and compile the relevant research to back up your claims. From there, you can present your blog post to the public for scrutiny and discussions. Always invite comments and invite the audiences to share your post. This is a great way of capitalizing on publicity for your blog.
Always post content consistently. It is often recommended that you post something new daily when starting out. While this is a great way getting your name out there, you can get a little tired and the quality of the content could slip. Whatever the frequency you decide to you will comfortable with and the quality of the content will not suffer, it is important that you stay consistent. This ensures that you come across as a reliable and consistent blogger who always has his audience in mind, keeping them yearning for more. Do not be those bloggers who just blog in the spur of the moment and then go dormant for months on end. If you cannot be consistent, you will not sustain the interest of your audience and wind up losing them altogether. It helps to have a rigorous schedule from which you can refer to and then plan ahead the topics you will cover in your blog post well in advance. Additionally, you can set reminders on your phone or computer for when to start working on your blog post. These tiny and seemingly unimportant steps are essential in cultivating the discipline required of a successful blogger.
Fourthly, you must do more than adequate keyword research. This is an essential step that must be taken if you are to get a good ranking in search engine pages. Blog posts need to be optimized with keywords. If you are dealing in a very competitive niche, you need that extra edge in those keywords that are commonly asked for. Never make the mistake of assuming that you know the keywords the customer will look for mostly. People searching for content tend to be very short in how they search. If the topic you are dealing with is sufficiently loaded with keywords that are searched for a lot and is relevant, then you stand a very high chance of being ranked very well in the search engine result pages.
Finally, it is important to promote your blog in other blogs as well. Without a doubt, there is a lot of stiff competition for readers in a particular niche but that should not stop you from hosting other blog posts on your site. Go for a blog post from a different site that is in your similar niche and has different following from yours. Usually, the visiting blogger will attract a substantive number of followers that you would not had access to otherwise. If your content is compelling, it will peak the interest of those new visitors and they can engage with it as well.
It is important to always evolve when you have a blog. You risk becoming irrelevant if you stand still. Your knowledge about your audience should be current and always ready to change at a moment's notice. Content really needs to be relevant if you are to attract the kind of people you desire to your blog. Keywords change and you need to keep an eye on those changes if you are to get to the maximum reward for effort you put in running that blog. When you have a clear purpose for the goal, all that effort will never truly go to waste. It is up to you to keep it going and the aforementioned tips will help you do that.