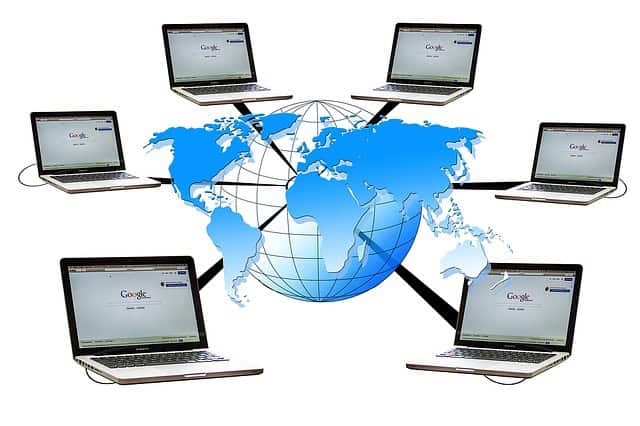 Have you been seeing dot IO frequently on the internet lately and you are wondering why? You're not alone.
.IO has become one of popular domain name extensions in recent times. This sparks some interest because .IO which is the country code top level domain for the British Indian Ocean Territory has been around for more than 20 years.
The question is, why is this .IO extension that comes from a small part of the world gathering momentum now especially among startups?
In this article, we look at the reasons for this increase in the popularity of the .IO domain.
One major reason for the increasing interest in .IO extension is Google's recent resolution to treat many extensions equally in term of rankings on their search engine. Many startups see this policy as a huge opportunity for them to do away with the expensive .com domains. It is an easy way to get a great domain name for a great price. Why pay an expensive domain when a cheaper one can do the job? This is why startups are registering more and more domains on the .IO extension on daily basis.
Looking at the types of brands that register .IO domain names, we see that .IO is associated with innovation and startup technology. The other notable trend is that most .IO sites have some sort of social component that allows visitors to contribute their own content to the site. This trend further increases the popularity of .IO sites. Bringing people together on a .IO site makes more people aware of the extension and this leads to more interest in it.
Let's take a look at the benefits of using .IO domain names.
The Benefits Of .IO Domain Name
Uniqueness
As an entrepreneur who is starting a new business, you need to do everything you can to stand out from the crowd and prove your worth. Getting a domain name is a big part of your identity and branding. If you're going into tech space, an .IO domain can be a great choice for you. The .IO domain is unique compared to other TLD's. This makes any startup that chooses to use it stand out when you look at it from a marketing perspective.
The startup space welcomes new companies every day. As an entrepreneur, you need to stand out. Using a .IO domain shows you know what's going on in the tech space.
High Availability
Due to the great availability of .IO domain names, startups can get short and memorable names. You are more likely to get the name you want with a .IO domain because it is just starting to become popular.
Since there are still lots of .IO domain names available, you get to pick a memorable domain that really reflects your business. Getting a domain name that communicates a message that is relevant to your audience is plus for your business.
.IO domain names are also memorable in the sense that they stick out better in the memory of customers who have never heard of .IO before than a generic .COM name.
It is great to know that any company from any part of the world can register a .IO domain name. So you do not need to live in the country to register the domain.
Easy To Remember
It is easy to remember a .IO domain because it is two characters long instead of the usual three characters that top generic domains have.
Relevant To The Tech Industry
Tech and software developers find the .IO relevant because it I/O means input and output. Though most internet users are surprised when they come across a site with .IO extension, it is very popular with IT professionals and app developers because it speaks the language of tech (input and output).
Great Domain Name Hack
The .IO extension has a lot of domain hack potential that cannot be ignored. It is possible to create fun domain names like pistach.io and card.io with the .IO extension.
These names are fun to come up with and give a serious boost to a company's image and recognition. It is easier for customers to remember these names. Who wouldn't remember a site with a URL such as scenar.io? See? This hack potential is what makes the .IO extension appealing to those who are going for it.
Examples Of Popular .IO Sites
Today, IO domains are getting a lot of exposure because some top businesses that are making waves in the market use .IO domain names. There are also many great websites that use the .IO domain name. Two of such websites are customer.io and sidebar.io.
Sidebar.io
Sidebar.io is a built for designers. It's a place where they can share their works and get design resources. They can also get interesting news about the design industry. The technical nature of the audience makes .IO a good domain extension for their business. Users of sidebar.io give positive feedback on the site.
Customer.io
This is becoming a popular email platform for many users who want to send automated emails to customers. The unique thing about this site is that when customers engage with your brand and you need to connect with them promptly, they help you design the ideal customer experience both on your site and on social media platforms.
The .IO extension is gathering momentum and becoming the trend nowadays. And as a rule of thumb, it is never a good idea to ignore the latest trends. It is always important to be part of or ahead of them in order to remain relevant. When ordinary people or tech individuals who are more familiar with .IO see a business that uses the extension, they get a sense of comfort and confidence in the brand. Such brands are seen as innovative brands that are up to date with current trends.
So as internet users and customers begin to know more about the meaning of the IO domain, they'll begin to consider brands with IO domain names as leaders in the industry.