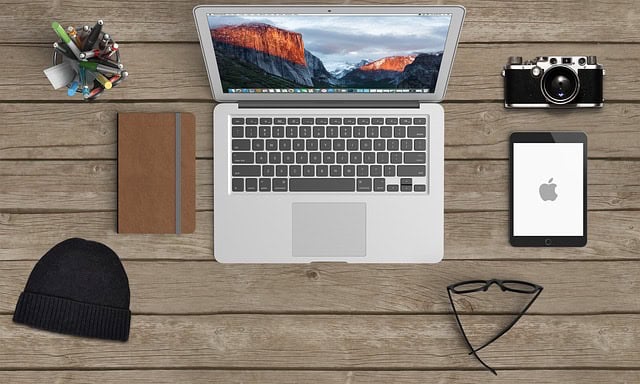 Affiliate marketing is perhaps the easiest way of selling commodities that you don't produce or even have. Through this model, you will be able to make money from goods that belong to a company or somebody else. This definitely sounds like a lot of fun since you get a commission depending on the sales made through your affiliate link. Before we get all too excited though, we need to have a clear picture at what exactly it is you are getting yourself into. In as much as it promises to offer you heavy return on your investment, there are a couple of things that you need to take into consideration. In this article we will be looking at what you need to consider before getting into this million-dollar industry.
By definition, affiliate marketing as alluded to above is the process of promoting a company's goods or services for commission. With that out of the way, you need to realize that there are many products which you may choose to promote. Even though this is the case, there are a number of factors that you should carefully consider before jumping in. So what are these factors that you should look out for?
The Product
This seems a little obvious, but the product when it comes to affiliate marketing is key in determining whether you succeed or not in affiliate marketing. The first thing to take into consideration is whether the product is within the scope of focus on your website. This helps you to easily market the product to your target audience since it is something that they will definitely be interested in. The product on its own should be able to appeal to your target audience, if you are to be able to get greater sales volumes through your website. With regard to the product, factors such as cost need to be taken to consideration. The question to ask is whether it will be beyond reach for most people or not. If it is out of reach for most people, chances are quite high that it will be difficult to sell.
The quality of the product that you choose to promote needs to be of high quality. This means that you need to do your due diligence to establish this. This way you can be able to confidently market the product to your target audience.
The Commission
As a beginner, it may be tricky to get very high commissions, but with time you will get better and be rewarded for your hard work. Affiliate marketing, especially as a beginner is difficult because there are many strategies to use, but not all will work for you. Finding the right strategy that works for you might take time, but will be worth the effort. With this said, you need to remember that commissions are the life blood of affiliate marketing. You need to carefully evaluate the terms of commission payment and what percentage these commissions actually are and settle for the best option.
The first question to ask is whether the commission is reasonable for your efforts. An attractive commission is anything between 30% -70%. With such a commission on offer for an affiliate program, my advice to you would be to go for it. However, don't get to excited and forget that you need to know just how and when you will be paid the commission. These terms should be clear from the word go, and if they do not work for you; there are plenty other options to go for.
The payment option is a big consideration you need to make when it comes to choosing an affiliate marketing program. What gateways are on offer for the affiliate program that you are considering? You should be able to have your commission sent to you conveniently and if they don't support the payment gateway that you use, it is then best to ignore the particular affiliate program.
Another factor that you need to consider when it comes to your commission is whether the affiliate program has a minimum payout for the affiliate network of your choice. If you are a beginner, you need to be especially careful because some affiliate programs will not allow you to withdraw your hard earned money before reaching a particular amount, which may be as high as $1,000. This may be tough on you and will definitely not motivate you to keep on with the hard work.
Affiliate Program Features
Every affiliate program is different from the next with some offering more exciting features for the affiliate marketer than others. Among the features that you should look out for is the two tier affiliate feature. In some instances, it is possible to have an affiliate program where you have a two tier system. What this means is that you can sign up sub-affiliates below you. This means that when the sub-affiliate that you have signed up makes a sale, you also get a commission. This is indeed another way of adding to your commission.
Besides just making sales, you need to be able to monitor your progress and see the number of sales that you have made on sale of various products that you are promoting. A good affiliate program will get you this information easily. This way you will be able to assess for yourself the products that are generating bigger sales and then go ahead and focus on these.
A good affiliate program will further provide you as an affiliate with text links, graphics and banners that you can put up on your website. They should also go further and provide you best support so as to make it easy to promote the products that they are selling.
It is quite clear from the above, that the right affiliate program has to be chosen carefully, and should fall within the parameters that have been laid out in this article. By adhering to these tenets you can be confident of landing the best affiliate program that works for you.