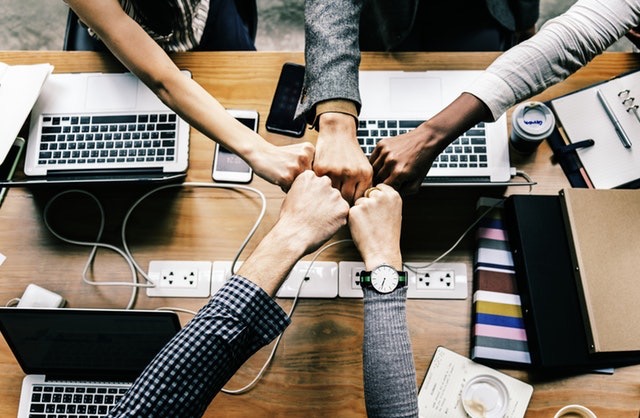 Basically, your website is more like your online presence and how your website looks will determine how your physical business environment looks. I will be showing you today the secrets to making your web design picture-perfect.
I come across lots of websites daily, some of which I often categorize as trash while others are nothing but useless. What I do is simply scroll down to the web page to see if there is anything to make me stay. And unless I come across something interesting, appealing, or that make sense to me, I don't hesitate to jump off the site.
However, I have successfully come across websites that are really interesting and real feast for my eyes once in a while. Those websites instantly captured my attention and stirred my curiosity that I just can't help but explore.
Nowadays, nobody wants to waste his or her precious time on time-sucking, inefficient, and ambiguous websites. Now if you are wondering what to do to make your website design picture-perfect, here are the secrets:
Keep Your Web Site Design Attractive But Minimal
Minimalism is the key. Remember, you are delivering your message to the public, people from diverse backgrounds preferences, mindsets, and demographics. Hence, you need a website design that fulfils both the informative and aesthetic demands of your target audience.
Visitors always face troubles and difficulties finding their desired content on descriptive websites. Nowadays, people prefer websites with minimum, but relevant and important information. Make sure that content on your website from colour selection, contrasts, call-to-action buttons, data fill forms, fonts, to pop-up windows (if need) all stay minimal for better user experience.
Although parallax design is still trending, as far as SEO optimization is concerned, parallax design is not traffic friendly. Websites with single-page layouts and customized templates can attract more traffic and potential leads.
E-Commerce templates now have personalized content management systems that give remarkable supports to the website users. You can take advantage of these features. Also, don't forget to include a search bar on your homepage or at any other prominent place.
Most times, I get pissed off when I needed to search for something on a website but could find my way through. This is very common with websites of IT consulting firms. The search bar is very important because it brings ease to your website's user's experience. This is because your users would instantly get their desired results for whatever they are looking for on your website.
One-Page, Multi-Grids Template
If you are running a small start-up or you just want to have an online presence for your brick and mortar store, parallax website design is the best option for you. However, if you are running an e-commerce store, you need to give your users a better and outstanding user experience.
You can achieve this by using the minimal UX/UI design. This type of design not only offers a flawless and outstanding and user experience, but it also acts as a booster for SEO optimization. This is because it makes your website layout more comprehensible and logical with an impressive visual quality.
Ensuring that your users can easily navigate and surf easily on your website can help you to attract more visitors' attention. It is a known fact that your website visitors tend to leave your website if they couldn't find the information they desire within a few seconds. Hence, always ensure that you place your important business messages and information on your homepage.
However, that doesn't mean that you should overstuff your homepage. The first thing that most people would look out for on your website is your website menu. This acts more like the navigational wheel on your website. The website menu directs your website's user to your different web pages where they can get the relevant information they are looking for. Make sure that your homepage is kept prominent above the web page.
Make use of additional buttons with a clear and short CTA on them. For example, if you would want your visitors to be directed to another page (maybe for more information), you can add the "Read More" or "Explore Here" button. The "Click Here" button is the most frequently used button to drive users to the relevant page.
Give Substantial Attention To Responsiveness
Always ensure that you choose a website design that is very responsive. Website responsiveness should be of utmost preference when designing your website. Unless your website is found responsive on all digital platforms, it would not be indexed by search engine crawlers. Hence, your website must be responsive on desktop browsers and smart devices of varying screen sizes.
Nowadays, nobody has the time to waste on a loading website. Everybody prefers a fast-loading website. The fast-loading website means that the website users can get their desired information instantly within a short time. As a result, they don't have to stay unnecessary longer on your website than require. This means that your website's bounce rate will not rise to an alarming state. Always note that websites with greater bounce rate will have a poor ranking in the search engines.
However, if your website is responsive, it will have a low bounce rate. This is because your website visitors would likely stay longer on your web pages. More so, search engine crawlers now index websites through their mobile versions. Hence, it is mandatory for your website to be responsive across all platforms and mobile friendly, otherwise you should forget about ranking high in the search engines.
Avoid Interruption Ads
As much as possible avoid interruption ads. These are mostly annoying and can possibly give a bad user experience. Also, jettison pop-ups, they may mean no harm on desktop displays but on mobile browsers, they are much of trouble due to the small screen size of mobile phones.
If for any reason you need to integrate short video backgrounds into your web pages, make sure that you integrate videos with fast-loading speed. Otherwise, they will leave a negative impact on your marketing efforts and search engine optimization.
In conclusion, to make your web design picture-perfect, incorporates the following secrets: use custom templates, adopt suitable canvas size, give your content an exceptional readability, ensure interruption-free navigation, make your website easy-to-load, give your website good quality imagery, as much as possible minimum reliance on pop-up ads, and ensure compatibility to all devices and browsers, etc.