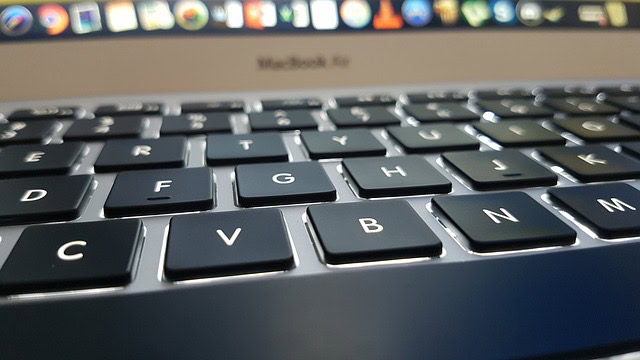 Keywords
Keywords are very important in PPC, because when people want to search about something, they type the name of the product or the brand and that is the keyword where you would want to place your ads. There is also the term cost per click, or CPC, which means the highest amount that you are paying for a one click on your advert. The reason why brands use this method is because the ad will take the user straight to their website.
The best thing to do here is to set up a daily budget for the ad campaign, so that it shows what you are willing to pay and you can hire people accordingly to run the campaign for you. Once the clicks have reached the budget that you have set for one day, then the ads will also cease and will restart the next day. If you set a daily limit, then you can keep your marketing budget in check and you won't have to face any financial problems.
Example Of Keywords
You are going through a legal problem and you want to seek the services of a solicitor. However, this is the first time you would be seeking their services, so you want to research about the different solicitors that are near your area and have the expertise that you need. You type 'solicitor' in Google's search engine, and the search engine will then provide you with the results generated from PPC campaigns, as well as other results. The PPC campaign that you have been running as part of your digital marketing strategy will put your page on the top and you won't even have to rely on SEO marketing.
You will be able to get good results and you won't even have to depend on organic listings. If people are searching for your products and services online, because they already know about them, then you should use the PPC campaign, as it will be an effective approach. However, if people are not searching about your products and services online, then this means that they don't know about them and you should make them aware about them first, instead of running a PPC campaign.
Performance Of PPC
If you set up your PPC correctly, after knowing how to do it and not making any mistakes, then it can perform strongly. If you are a famous brand, then it is most likely that your products and services are being searched by people on a daily basis and they want to know more about your business. This makes it a very powerful tool for the success and awareness of your business.
However, if you don't know how to manage a PPC campaign, your keywords are all wrong and the budget you have set is low as well, then you would be making a very costly mistake. Even if the management of the campaign isn't right, Google will continue to display your adverts to the users and if people click on the advert, and it doesn't convert, then this just means you will be paying a very large bill, and that too, for nothing.
Keyword Research
Don't just come up with keywords on your own, but carry out a keyword research. Understand your products and services fully, and then find out the keywords that would suit them the best. For example, if you are selling a sandwich maker, and you don't use the keywords 'sandwich' and 'maker', then those who will be using these keywords, won't get your product in their search results.
Further, a little research into keywords will help you identify the most profitable keywords that you can use, and which will help you convert potential customers into customers. You can test these keywords with your PPC campaign, and see if it works. Even though this will only add to your work, it will be worth it and can save you money.
Your Keywords Should Be
Relevant: You don't want to use keywords that have no relation to your business, because you are paying for web traffic. Find the target keywords that could give you a good PPC return, is effective and can increase profits for you in the long run. If you have any offers for your customers, then your keywords can also relate to them.
Exhaustive: The keywords you should choose, must include words that are popular, frequently searched by your target market and have a long tail of search as well. Long-tail words mean the keywords that are specific to our business, but are less common otherwise. These words are also less expensive and equally less competitive.
Expansive: Expand your PPC campaign on a regular basis, so use keywords that can grow daily and adapt. To make sure that your keywords give you the maximum benefit, you need to create such an environment through your PPC campaign.
Even though you have created the best PPC campaign, if you don't manage it effectively, then it will not give you any benefits. This is why you should add more keywords whenever you feel like the existing ones are not giving you benefits, add negative keywords, so that the relevancy of the campaign improves and split ad groups. If you think you don't get it, you can always hire an expert to give you the best results!