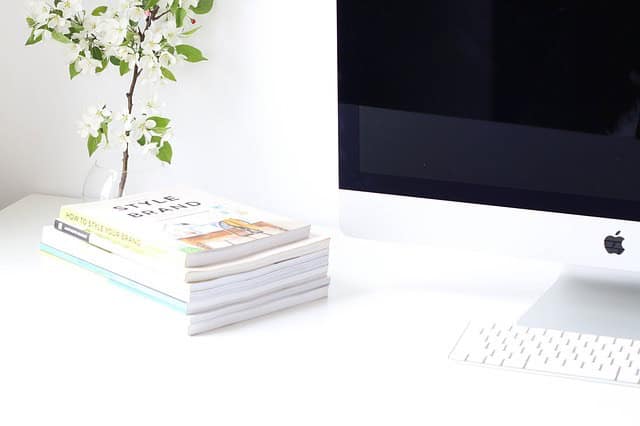 PPC advertising has become a great way to generate huge traffic and drive leads. When done properly, PPC campaigns have the potential to grow your business and acquire valuable customers. There many opportunities for experienced professionals to leverage and expand the reach of their website through strategic PPC campaigns but it is not very easy for beginners.
Any beginner starting out on a PPC journey can fall victim to their own poor keyword targeting and failed campaigns. This can blow their budget on unqualified clicks. It may take some time to know the ins and outs of PPC advertising but beginners can learn through practice and mistakes they make on their journey.
This article will highlight the most common blunders that inexperienced PPC professionals and business owners make that you should avoid.
1. Lack Of Strategic Planning
One of the most costly PPC mistakes that businesses make is operating without a clear understanding of the goals for their campaign as well as how to achieve these goals. The cost, in the long run, is huge.
A crucial aspect of PPC marketing is setting a clear and executable strategy from the start. You must have a PPC strategy that clearly defined the audience your campaign is targeted at and how to reach that audience. You will find it hard to write your ad texts if you don't know your target market. You'll also struggle to build landing pages that will prompt the target market to take the desired action. So you need to know who the offer is geared towards.
You will not get good results if you do not take time to strategize. If you put in the effort to segment your campaign and ad groups based on the target audience, you will achieve great results.
Come up with conversion funnels before you start writing your ads. Ensure that they work and you can see the overall picture. So basically, an effective PPC marketing campaign begins with clear goals and a strategy for achieving them. One of the important strategies is defining and understanding your audience.
2. Inconsistent Logins
Many businesses create an AdWords account and advertising campaign and do not log in for weeks after that. This is a blunder. You must log in to your AdWords account as frequently as possible and manage it to see the results you want.
3. Using The Wrong Metrics
All conversions are not the same. Many people often fail to optimise against sales. They also forget to track back to keywords and placements that actually being in the money. Tools like Google ValueTrack can provide vital information on this.
It is very important to measure value that is close to the money. The ideal thing is to focus on identifying the people that make money and understanding their behaviours as well as the things that motivate them. When this is done, you can now optimise to reach more of these people.
4. Using Broad Match On Keywords
If you are targeting any high competition keywords and you are on a low budget, don't use broad match. For example, if you deal with computers, don't bid on computers as a broad match keyword. It will cost you a lot of money within a short time and you may not get any reasonable number of conversions. Stick to exact match to ensure proper coverage of terms and use all the bid modifiers possible. These modifiers include mobile, geographic and ad schedule that allows you to show effective ads for the right terms.
5. Disregarding Mobile Traffic
You might want to have a rethink if you think that mobile and campaigns are not really effective on mobile devices. The constant increase in the number of mobile users has become valuable for many online businesses. Your ad campaigns should be optimised for mobile devices to take advantage of the huge mobile traffic. This will improve your conversion rates.
6. Skipping Over Split-Test
If you launch a PPC campaign without testing it, your efforts may be in vain. Make sure you test your conversion funnel before you go live. This will help you to avoid eating money on a campaign that will not lead to any conversion because of a problem in the check out process.
Quality assurance is often ignored by many businesses because they are in a haste to place their ads on the web. This is a big mistake. It is recommended that you perform a user test, conduct cross-browser and cross-device testing to ensure you are running an effective campaign.
7. Spending Time And Money On The Wrong Keywords
Similar to audience targeting, you should have keywords that describe the target audience and their interests. Remember that your goal is to get the attention of the right audience. Your keywords are the best tools to do this. If you can't achieve this with your keywords, you will not get reasonable positive results.
So, match your audience with the right keywords and avoid using them excessively. Carefully consider the product and service you are marketing as you do this. You will ensure higher click potential this way.
8. Low-Quality Ad Content
The quality score of your campaign will be greatly reduced if you write boring and Joe quality ads. So don't create low-quality ads with terrible keywords. Always ensure you write good ads to reduce cost per click and increase impression share. When you write interesting ads, you reduce the cost per click and increase CTR and conversion.
When you avoid these common mistakes, you will save a lot of time, money and effort. It is best to leave PPC campaign management to industry experts if you are not an expert yourself. There are many PPC experts out there who do strategic PPC advertising using the latest technology and tools to run successful campaigns. Your best bet is to hire a certified, experienced professional or firm that specialises in paid search advertising and marketing.