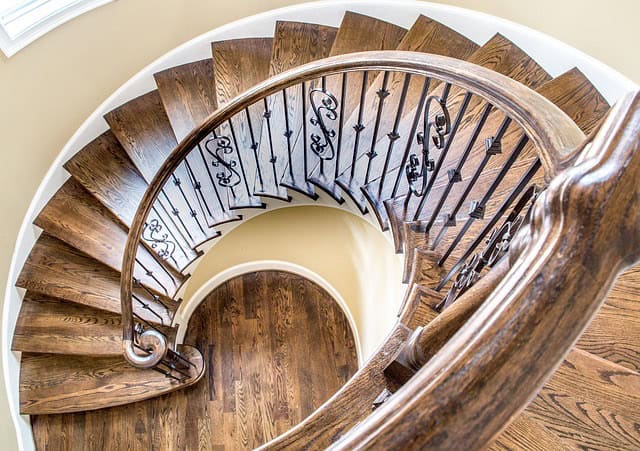 As there are several options of commercial properties, it's difficult for anyone to choose the right option if the person has already not got the experience of it. In this article, you can have a glimpse on advantages or disadvantages of investing in different property types.
What Are The Options?
When we talk about commercial property, few options which it includes are: office spaces, land, retail stores, restaurants, Industrial area, and multifamily houses.
Multifamily Houses
The multifamily houses include the apartment buildings which can be either walk up apartments, mid –rise, high-rise, garden apartments or housing for special purpose. All of these are meant for many tenants or families.
Why This Is A Good Investment Option?
Let's have a look at the points which make multifamily houses a good investment option.
• Easy to Start: You do not require huge money to invest in this option as you can just start from a small building and then go to the bigger buildings.
• Less Tax: Tax required to be paid is less for these properties in comparison to many other commercial property options.
• Rent Can Replace Financing: Instead of going for financing options, you can use the rent given by the tenants.
Challenges
You may find it challenging due to few reasons.
• Many Tenants: When many people with different backgrounds live, their demands also are different and becomes difficult to manage a variety of demands hence it needs a proper management if one invests in this option.
• Rent Limits: rents cannot go very high usually.
Industrial Buildings
Building and spaces which can be used for the industrial use like manufacturing, storage or production, come into this category. Distribution points, garages, warehouses etc are the industrial buildings.
Why It Is A Good Option?
• Single Tenant: You need to deal with one tenant which is easy.
• Easy Lease Management: lease management is easy as the tenants who are also professionals, usually pay it regularly and on time.
Challenges
• Repairs Required Before Re-Renting: If the building is used for the manufacturing and specially for heavy manufacturing, you may have to spend a big amount of money in order to get it rented again.
• Difficult To Find New Business To Occupy: Attracting a new tenant is challenge in these buildings usually.
• Tax Rates Can Be High: In few areas industrial building owners are expected high rate of tax.
Office Spaces
Office buildings are the buildings used by the professional office purpose. Based upon the location and construction, these again are classified into categories, which are A class, B class or C class.
Why It Is A Good Option?
• Stability: After the tenants ones get settled, do not usually get relocated easily .Hence one feels secure if he has invested in office space.
• Long Term Lease: The lease if for long term. There is no hassle of renewing it frequently and it is pais regularly by the tenants usually as they have a property system to do so.
• Single Tenant: it's always easy to deal with a single tenant than many.
• Space Is Maintained Well: With office spaces you don't face the maintenance issue usually as they take care of the space well as the business runs in it and while color people use it for their work.
Challenges
• Rent Is Stable: As the lease is for long periods, you don't have option to increase it frequently unlike the apartments where you have an option to increase the rent.
• Facilities Required: As the people use the office spaces, there can be many demands like a good parking facility from the tenant .Hence you need to have it arranged before renting the property.
• Finance is Costly: the financing options are expensive for the office spaces.
Retail Business Buildings
This category includes community retails centers, strip centers, regional malls and the outside spaces left for small restaurants and banks which are called out parcels.
Why It Is A Good Option?
• Stability: The tenants do not frequently change their place of business as they have chosen the property after putting a lot of time and mind and ones the business gets settles they do not want to lose the business happening in that area by relocating until there is any very important reason.
• Easy Tenant Management: Tenants usually are not very much demanding. They do not depend much on the owner for the small repairs and renovations. They prefer to do it themselves in order to save their business time.
• Easy Lease Management: Lease management is easy. The users being professional are regular in paying the money.
Challenges
• Rent Is Stable: Rent cannot be increased frequently.
• Human Traffic Required: You find the tenants for your building which are suitable for restaurants or retails business, only when there is good human traffic. These businesses cannot survive without human traffic so location plays a very important part when it comes to attract a new occupier. Many stores in certain areas remain vacant also as they are not good location wise.
• Facilities Are Must: Facilities like parking facility are required as people who visit these places need it. For example: a shopping mall will be preferred by people if it does not have a good parking facility.
Land
Why It Is Beneficial?
• Benefit In Tax: You have to pay less tax if you are a land owner.
• Money Required Is Less: Investment in land requires less money than many other options.
• Easy To Find Occupiers: Though it depends on the location but in desirable locations, it is easy to find people to rent.
Challenges
• Financing Options Are Less: For a land the financing options are less than the same for buildings.
• Income Is Not Immediate: You also cannot expect immediate income from the tenants.
Hence here we have mentioned the common types of the commercial properties and the pros and cons of investing in those. There are few more property types as well, which have not been mentioned above but after this analysis, you can understand that on what basis you have to make a decision whether to invest in that particular property or not. We wish you good luck for choosing the right property type to multiply your money.