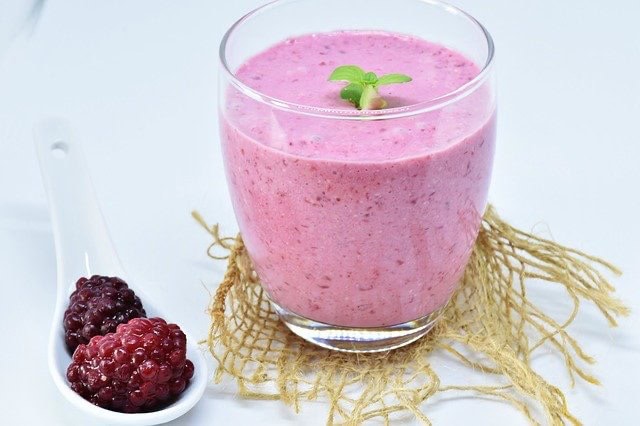 Making a milkshake without a blender is very easy. The key is to take soft ingredients, which are less in number. Milkshakes are everyone's favorite, because they can include multiple flavors in it. Milkshakes can be drank as a dessert at a party or an evening snack.
Recipe #1 To Make Milkshake Without A Blender
If someone doesn't have a blender at home, then they can use a
drink shaker
, or even a Tupperware container with a strong lid. Take a drink shaker, add one scoop of ice cream (any flavor) in the shaker, and let it set for about 15 minutes. If someone doesn't want to include ice cream in their milkshake, they can use yogurt as a substitute. Next, add milk in the shaker; if the milk is thicker, then the milkshake would come out creamier.
Add a mashed fruit in the shaker and then use a spoon to mix the ingredients. Stir the ingredients, so that they give a frothy texture. After that, shake the ingredients by closing the lid of the shaker and then shake until the desired consistency is achieved.
Recipe #2 To Make A Milkshake Without A Blender
For this recipe, get oreo cookies from the supermarket. Slice them into pieces, and then put them in a bowl. Add vanilla ice cream and vanilla powder and mix well using a spoon. Add a little bit of milk and then keep on stirring. If there is no blender, then an
immersion blender
or a hand mixer would be a good way to mix the ingredients together.
Take a glass and cover the sides with chocolate sauce. Pour the mixture in the glass, and then top it with whipped cream. There are so many things that people can top their milkshake with. People can use sauces, nuts, fruits, candies and cookies.
Which Milkshake Is Best?
There are so many flavors of milkshake, which can be really delicious. For example, the easiest milkshake to make is vanilla milkshake, cool mint, strawberry marshmallow and blueberry cheesecake. Even if the real ingredients don't add flavor to a milkshake, the toppings can. Also go and check out the how to grate coconut in a blender –
click
.
Is Milkshake Good For Your Health?
People like chocolate milkshakes, because it is a delight for their taste buds. However, whether a milkshake is healthy or not depends on its ingredients. Putting fruits and milk in a milkshake is healthy, but drinking an ice cream milkshake every day, is very unhealthy.
Can Milkshakes Make You Gain Weight?
Milkshakes are commonly made from whole milk, whipped cream and ice cream. This is why, milkshakes can be very heavy and make people gain weight. Milkshakes should be drunk twice a week or, occasionally, when the weather is hot, or when someone is craving for flavors.
Making a milkshake in a blender is very easy, but for those who don't have a blender at home, can try other kitchen equipments. An immersion blender, or even a food processor, can help make a milkshake.