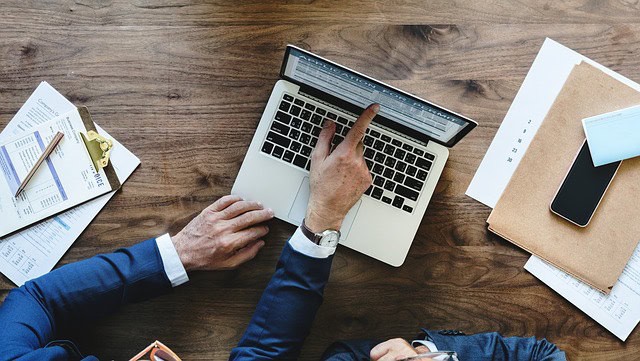 In an age where speed and innovations is key to the success of any business, there has been a growing need for business people to acquire new skills. The trend that is common with most businesses today is that they have to always be better at virtually every aspect of customer interaction. This means better service in a timely manner. To accomplish this, they must adopt a new way of doing the essential things that pertain to the business well. The basics as it were. However, that is easier said than done especially if you competent in one side of the business and deficient in others. In short, you cannot do it all on your own. You might try but you will get worn out eventually.
The Case For Outsourcing
This is where you need to think about outsourcing. In 2019, businesses that have outsourced their tasks are forecasted to grow 7 to 9 percent faster that businesses that do their tasks in house. Sounds, intriguing, does it not? This can be attributed to the fact that as a business, especially if you are new one, there are certain things you cannot do. The capacity to meet certain demands that you must simply is not there. Even if you have customers on the hook, you cannot stall them until you build that capacity to meet their needs. You run the risk of losing them for good and damaging your brand. At least by outsourcing, you reduce the stress to produce what you cannot yet do. It is up to the people you outsource to come up with the goods.
One of the areas that is commonly outsource is the virtual assistant. In a nutshell, a virtual assistant is an individual in a remote location responsible for executing certain tasks and provide administrative assistance to their client. With such great responsibility, care must be exercised while choosing one.
How To Choose A Virtual Assistant
With the outsourcing industry growing in leaps and bounds, there are a lot of people in the industry. They cater to the different aspects that a business would want to outsource. A virtual assistant, V. A, can be either a general V.A. or a specific V.A. More people go for V.A.s who are proficient in different tasks like bookkeeping, marketing and customer service.
Since there are so many people in the industry proclaiming to be experts, there are a couple of rotten apples. If you have the misfortune of coming across one of them, you run the risk of crippling your business irreparably. Below are the key qualities you should look for in a virtual assistant.
Great Communicator
You will be interacting with your virtual assistant for quite a bit. How you interact with them plays a huge part in making your business successful. Ideas and reports will be presented to show the direction your business is going. The danger with choosing a person who cannot articulate essential information clearly, concisely and completely is that nothing will be done. If they interact with potential customers, it will be pretty hard to sell your business to them if the person doing the selling cannot make themselves understood.
As you check out your potential virtual assistant, you need to keep an eye out for how they communicate. Are they are clear and understandable? Are they confident and knowledgeable about the material they are talking about? Once you have established they are good communicators, you are that much closer to establishing a smooth, flawless and flowing working relationship.
Choose An Individual For The Role
For you to get the best possible fit for your virtual assistant role, you must define the role you want them to fill. It is easy to choose someone based on the tasks. Tasks will come and go. An individual might be good at doing a certain task, be it make outcalls or check inventory. Put them in a different task, they might not perform well. On the other hand, an individual chosen to fill a role can perform various tasks that fall within the ambit of said role. Thus, you should probe the prospect further to find out their competencies. This should give you an idea of which role you should assign them.
It is in those roles that they will be responsible for scheduling and prioritizing tasks for the business. The fulfilment or lack thereof, of these tasks impacts the success that the business will have later on.
Get An Individual With A Good Attitude
Moods and emotions are infectious in crowds. A virtual assistant will be your first point of contact with customers. If they have terrible mood or overall disposition, customers will notice. They will often associate that terrible person's mood with your business, making it immensely tough to convince them to do business with you.
The kind of energy your prospective V.A. has must be closely scrutinized. It will affect how they do their work and interact with your customers. Get someone who is enthused and energetic about working for you and contributing to the cause_ your business cause. They will take your business' success as their own success and work towards achieving good results.
They Must Great Listeners
It is your job as business owner to present your ideas and thoughts to your V.A. as clearly and completely as possible. It will be your V.A.s job to execute what you have told him, the way you have told him. The only way they do this is by being great listeners. Part of being a great communicator is being a great listener.
This quality is important because it spares time and keeps mistakes at a minimum. There are a lot of horror stories of V.A.s who did not listen and kept pestering their bosses about the instructions they were provided with. This in turn meant that no business was being done. This is not a scenario you envisioned when you started your business.
A good listener will not only make minimal mistakes and save time, but also they will be ideal for better problem solving. Once a problem area is clear, it is easy to craft ways of addressing it effectively.
Overall, all the effort put forward in getting a good V.A will pay itself in more ways than you would have thought possible. Why not stick to the tips mentioned above to get you started?